According to rumours, new Galarian Pokémons are coming to Pokémon Go very soon. Data miners have found codes in the game which points towards new Pokémons from the Galar region which might make their way to the Go roster soon.
These new additions include Galarian Meowth, Zigzagoon, Darumaka and Stunfisk available in eggs hatchable at 7 kilometres. Aside from the egg, Galarian Stunfisk will also be available in raids during the Throwback Challenge Celebration starting from tomorrow i.e, 3rd June, 2020.
Galarian Meowth and Stunfisk will also be available as rewards for special research if the player has competed all four seasonal research. Additionally they can also we found if the players has bought event tickets.
Galarian Meowth and Galarian Zigzagoon will be able to evolve in their Gen 8 evolution which will be Perrserker and Obstagoon respectively. Let's go over the stats of the rumoured Pokémon additions to Pokémon Go :
Galarian Linoone is a normal/dark type Pokémon which has a high potential for the Great League. It has 144 attack, 128 defence and 186 stamina.
It is week to bug, fairy and fighting type Pokémons and resistant to dark, psychic and ghost type. It's max CP is 1662.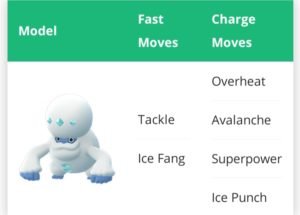 An overall great ice type Galarian Pokémons with the best possible ice moves. It is an absolute powerhouse with 263 attack, 114 defence and 233 stamina.
It is week to fighting, rock, steel and fire type Pokémons whereas it has resistance towards other ice type Pokémon. It's max CP is 3105.
This Galarian Pokémon holds tons of resistance towards many different types of Pokémons. It has 144 attack, 121 defence and 240 stamina.
Although it is weak towards fighting, ground, fire and water type Pokémons but it's makes up for it by being resistant towards normal, flying, bug, steel, psychic, dragon, fairy, rock, electric and poison type Pokémon! That is a huge resistance pool.
It has max CP 2162.
It seems to be a basic reskin of the Kanto Meowth. It has 115 attack, 92 defence and 137 stamina.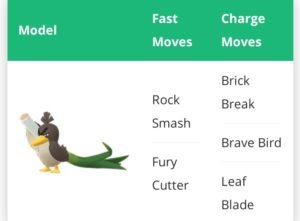 Galarian Farfetch'd has 174 attack, 114 defence and 141 stamina.
Galarian Obstagoon and Perrserker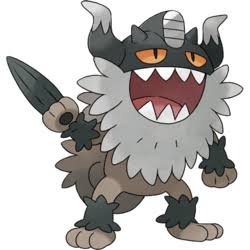 Galarian Obstagoon and Galarian Perrserker, the 8th generation evolution of Galarian Zigzagoon and Meowth are also there. Though there is no info available about them.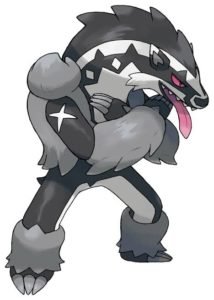 The above information is not at all concrete as it has been found via data mining. Niantic has not yet confirmed the integrity of all the statistics and Pokémons thus this list is subject to change.
For the code found in the data mining leak click here.