Pokémon Go is the most popular and critically acclaimed augmented reality mobile game. It is a free-to-play game but features in-app purchases. Niantic added many notable features to the game in 2019 which helped the game to keep grow further.
Recently, SuperData has released it's "Year in Review" report, where it revealed that Pokémon GO generated $1.4B US Dollars in 2019. The game has managed to take 6th position under the list of – "Top free-to-play-games by revenue". Fortnite, Dungeon Fighter Online, Honour of Kings, League of Legends, and Candy Crush Saga are ahead of Pokemon Go in that list.
According to the report, there has been a 6% growth in revenue of the free-to-play games. Also, Pokemon Go has been a successful revenue performer in the past three years. It rose from #9 in 2017, to #4 in 2018 and finally to #6 in 2019 (data according to SuperData's Year in Review reports).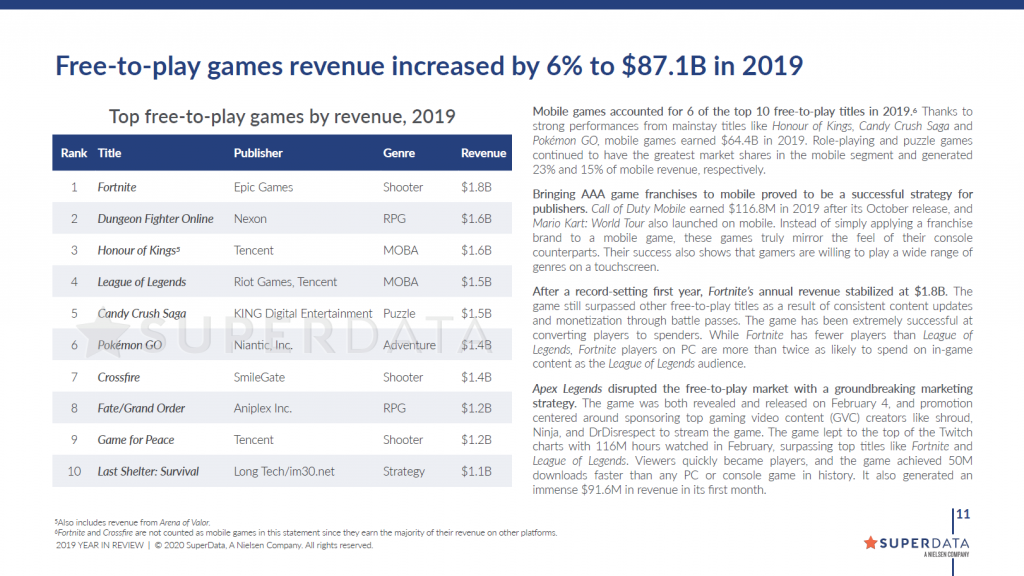 Niantic has never revealed how different features of the game performs in term of revenue, but raids (and Premium Raid Passes) gives most revenue. With the beginning of the Go Battle League in 2020, we can expect to see more rise in the revenue.