Pokemon Go features a number of exciting features, and one of them is Adventure Sync. Niantic included this feature in the game to promote fitness among PoGo players. Adventure Sync tracks the distance covered by the player and rewards the players on achieving the weekly fitness goals. Players can also use this feature to hatch Pokemon eggs & achieve weekly in-game fitness goals. And it seems that Niantic is going to make some changes to this feature.
For now, there are three levels of Adventure Sync in Pokemon Go. On completing these weekly fitness goals, players can achieve different rewards. Below we have mentioned the list rewards that you can achieve on different levels.
– Level 1 – 5km
20 Poke Balls
– Level 2 – 25km
20 Poke Balls, 10 Great Balls, and either 500 Stardust, 1 Rare Candy or 5km Egg
– Level 3 – 50km
20 Poke Balls, 10 Great Balls and either 1500 Stardust, 3 Rare Candy, 5km Egg or 10km Egg
---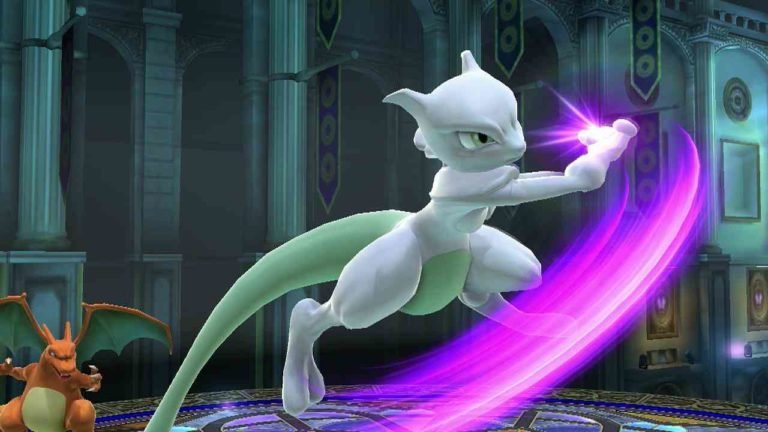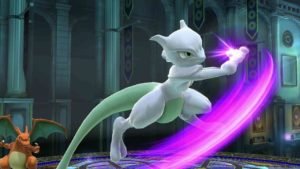 ---
As we said earlier, Niantic is going to make changes to the Adventure Sync feature soon. According to data-mined game files, Niantic has added Level 4 Adventure Sync Goal to the game. These details have been found in the Gamemaster files. Have look at the datamined code down below.
.get_WeeklyFitnessGoalLevel4DistanceKm
.set_WeeklyFitnessGoalLevel4DistanceKm
WeeklyFitnessGoalLevel4DistanceKmFieldNumber
weeklyFitnessGoalLevel4DistanceKm_
WeeklyFitnessGoalLevel4DistanceKm

weekly_fitness_goal_level4_distan
Data-mined code
Also, famous YouTuber and Pokemon Go player, Reversal has confirmed the data mined information by revealing 100 km goal reward. The completion of 100 km goal, reward players with 16000 Stardust. Check out the image below.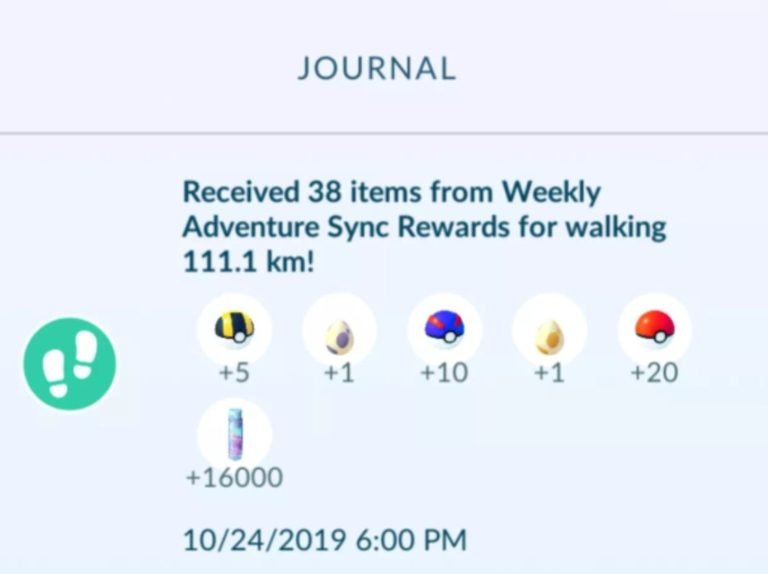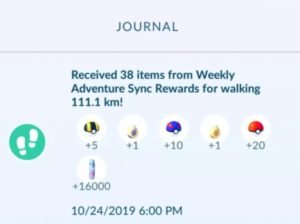 For more updates, follow @DigiStatement Twitter.