A new Pokemon has been revealed by the Pokemon Go on their Twitter handle. Read the full article to know more about it.
Developed by Niantic, Pokemon Go is one of the most popular augmented reality games in the world. It was released in 2016 introducing the players to a virtual world synced with the real world. In this virtual world, players or trainers can fetch, train, fight battles with different kinds of Pokemon. There have been almost 5 years since the release of this game and the celebration of this occasion is on its way. So, here is what you need to know about it.
A new Pokemon: Meloetta
The Pokemon Go Fest is on its way to spill the goodness among Trainers. As the celebration of a half-a-decade anniversary is coming closer, the players are getting more surprises from the officials. This time, Pokemon Go has revealed a silhouette of Meloetta. The tweet of Pokemon Go did not reveal the name or anything. But, the Pokemon Go fans guessed the correct name in no time. Here is a look at this upcoming Pokemon in the game.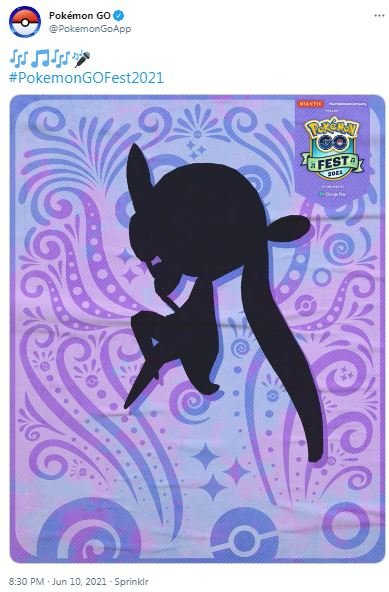 The fans are seeming super-excited to catch this Pokemon as it arrives. Many more things are going to come in the Go Fest as it is a very special occasion for the Pokemon community. This is going to be a two-day event scheduled for July 17 and July 18, 2021. The theme for this fest is music. Also, the tickets for this fest have been reduced to $5 from $15 for this special occasion. Moreover, make sure to maximize your fun for a weekend in July.
We hope that you found this article helpful. Share it with your friends to introduce this new Pokemon to them.
Enjoy Gaming!!
Read More: Pokemon Go Error Redeeming Code: How to fix it?
For the latest gaming news, head here