Last night, Niantic rolled out 0.169.1 update which was catastrophic in every sense. Pokemon Go has made many headlines in the past few weeks with the release of Go Battle League and it's lag issues. Last night saw players excitedly download the new version of the game that caused a major spew of problems. The Subreddit was booming with people complaining and warning fellow players to not download the update and wait for a fix to arrive.
A Redditor Natbleda posted about the issues he was facing, he says that it was working fine at the start but soon the Gyms become unclickable, items disappear, your Avatar is bugged, you have no friends and he also tries to download the previous version of the game as a last resort but the installation fails.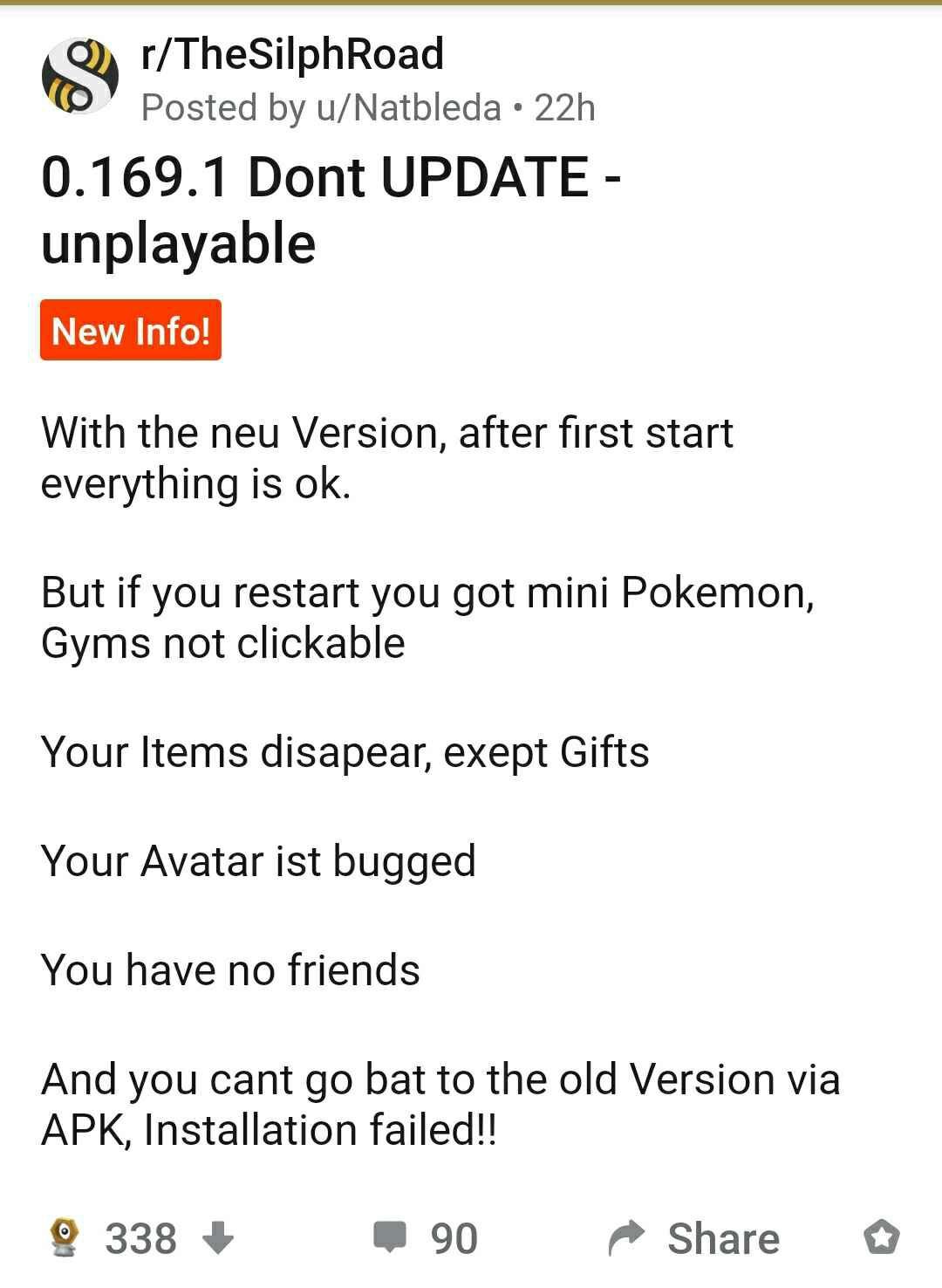 So we went on to twitter to find all the bugs and complaints & it's safe to say we found a lot of them.
Monster touch impossible, small monster, raid display error, gym clicks not available, infinite incubator, empty bag and some features even causing the app to crash.
Fixed Already?
Niantic has always been very good at solving problems and they always care for the community criticism. And when the problem manifested approximately 20-22 hours ago, in about 8-12 hours Niantic took back the update of 0.169.0 from some Application stores around the world. Now reportedly, 0.169.2 is available to download for some users & it has supposedly fixed the bugs of the 'catastrophic' previous update. However, it is not available for everyone.