Recently, Niantic announced a list of live events for Pokemon Go which includes many Safari Zone. In addition to it, Niantic also revealed the details regarding Pokemon Go February Community Day & Pokemon Go Lunar Event.
Pokemon Go Lunar event is currently live in the game & it has increased the spawn rate of Red-Colored Pokemon. The event started on January 24 and will stay live until February 3 at 1 pm PST.
The spawn rate of the following Red Colored Pokemon has been increase in the wild during this event : Charmeleon, Vulpix, Parasect, Voltorb, Jynx, Magmar, Magikarp, Flareon, Slugma, Wurmple, Corphish, Kricketot, and Foongus.
Coming to now, in an conversation with one Pokemon Go Trainer, Niantic has confirmed that Cryogonal will no longer spawn with Glacial Lures. Have a look at an image which confirms the same.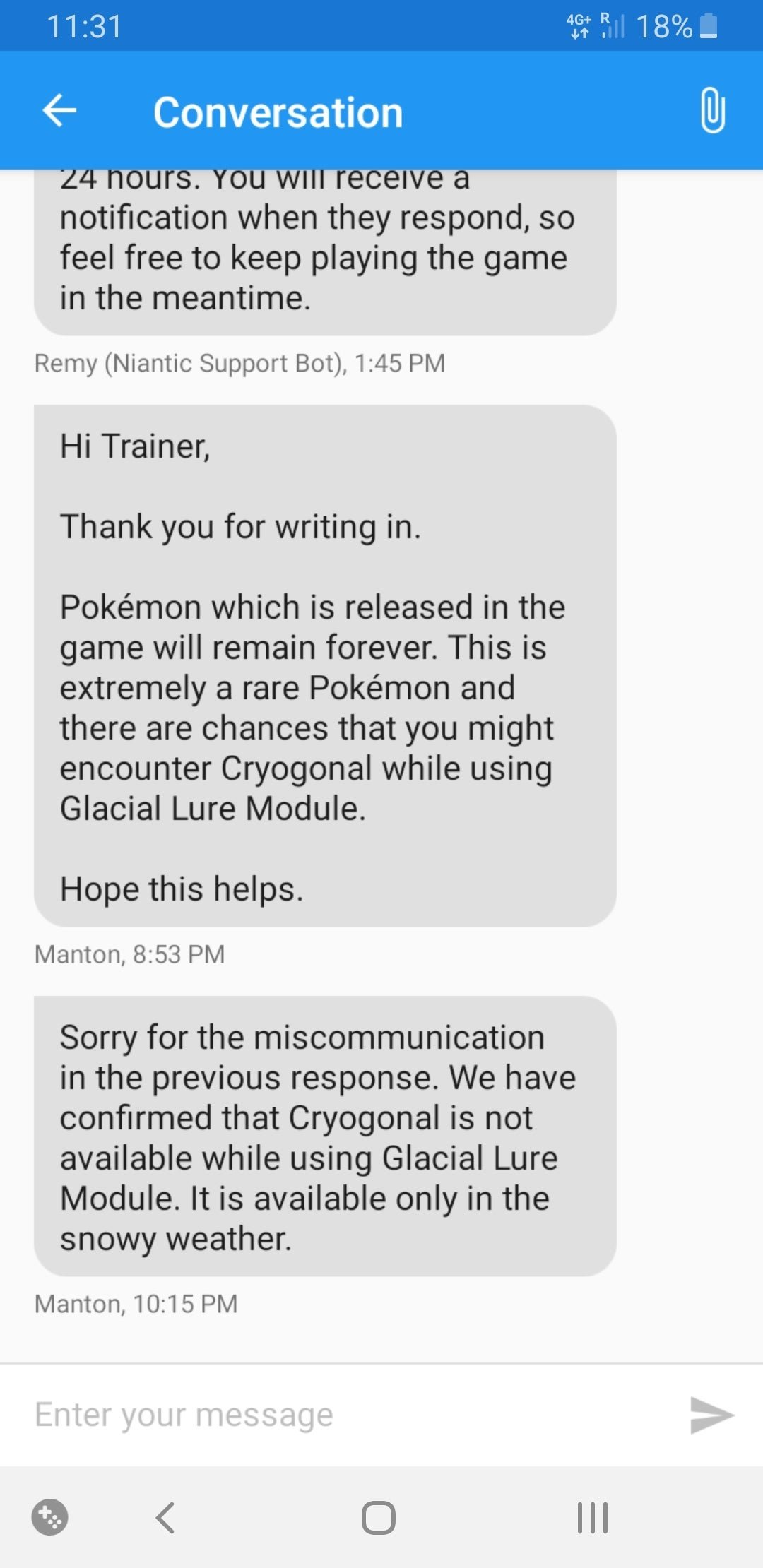 Earlier this week, Niantic released a new update for the game with the version number 0.165.0. The latest update to the game is 102.55 MB in size & it has brought major bug fixes and enhancements to the game. You can check its complete details from here.