Pokemon Go Battle Day Marill is currently underway in many regions. The event is taking place to celebrate the
launch of the GO Battle League leaderboards. GO Battle Day: Marill was scheduled to take place on Sunday, April 12, 2020.
This brand-new event features Marill, the Aqua Mouse Pokémon, and activities related to the GO Battle League. This Water- and Fairy-type Pokémon evolves into Azumarill—a popular Pokémon in the Great League.
Players winning GO Battle League battles from 11:00 a.m. to 2:00 p.m. local time has high chances to encounter Marill. During this time frame, Marill is appearing as a guaranteed Basic Reward after your first and third wins. On using a Premium Battle Pass, Marill is appearing after every win as a guaranteed Premium Reward! Trainers are receiving 2× Catch Stardust for catching Marill during this time period.
Coming to the topic, players who are winning GO Battle League battles under this event are not able to claim any rewards. Well, if you are on the same boat, fret not, as this issue is troubling many players.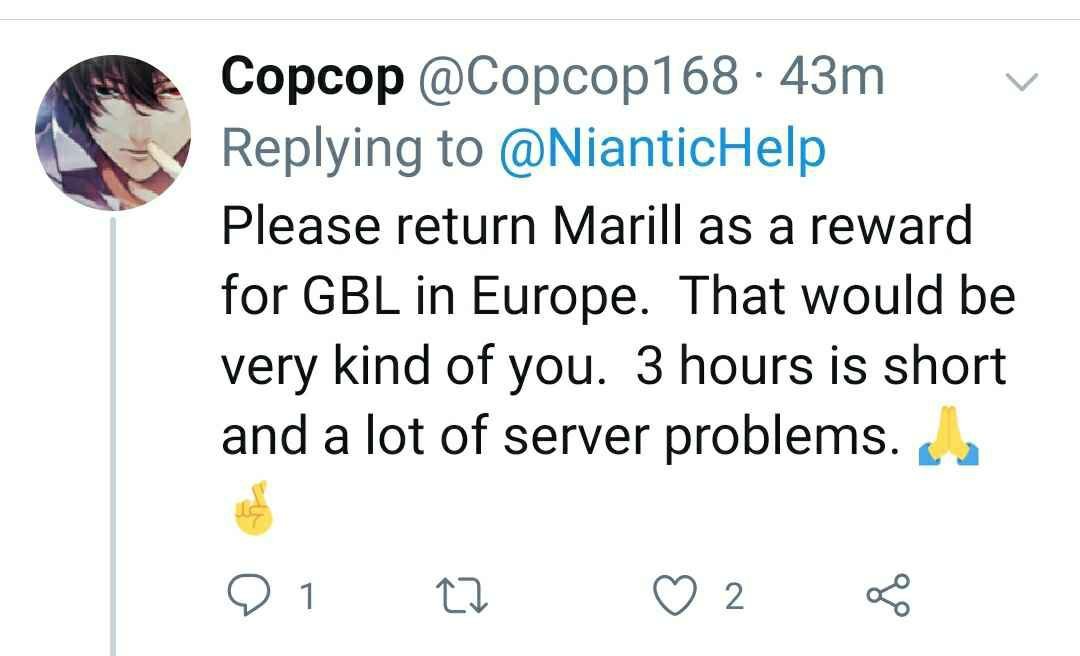 Niantic has addressed this issue officially and released the following statement : Trainers, we are aware of server issues that impacted the EMEA region during Go Battle Day: Marill. Please stay tuned for a future announcement regarding a make-up event.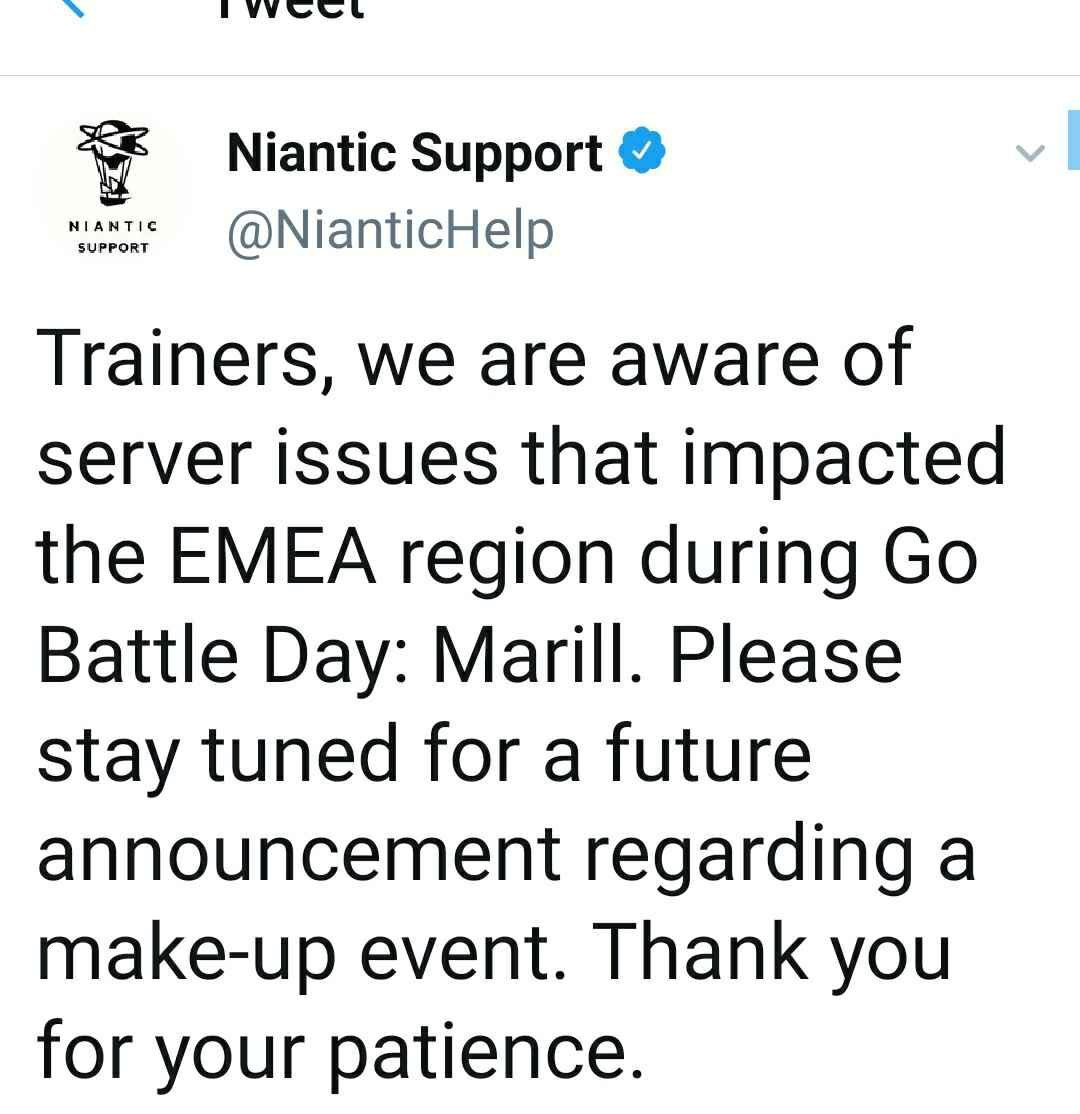 Rest assured, we're keeping a close eye on all related developments, and will update the story with relevant info as and when we come across any. So in case, you're encountering the issues discussed here, stay tuned for updates.