Xiaomi's Pocophone 1, also known as Poco F1 was released in August 2018 and soon after its release, this device got the title of "flagship killer". The F Series from Poco has always been an important phone for the company. Despite being 2018's flagship killer and one of the best smartphones from Poco, the year 2020 has been very rough for Poco F1.
As this is a two-year-old phone, Android 11 was not made available to Poco F1 but, the Chinese OEM promised to give MIUI 12 to Poco F1. Still, the MIUI 12 rollout for Poco F1 was also not as smooth as expected, at first Xiaomi released a limited release, then a re-release, before we could finally see a wider rollout in mid-October.
Yet, even after the release of MIUI 12, users are not satisfied due to the problems they are facing in this new update. At first, there were reports coming which said the users are facing the battery drain issue and now the users are frustrated due to the missing slow-motion video feature. So, in this article, we will talk about the missing slow-motion video feature in MIUI 12 for Poco F1.
Several users have filled online forums and social media posts regarding this issue. A user Jonathan Christopher said in a tweet that he is not able to play slow-mo videos in the gallery and requested Poco to fix this issue.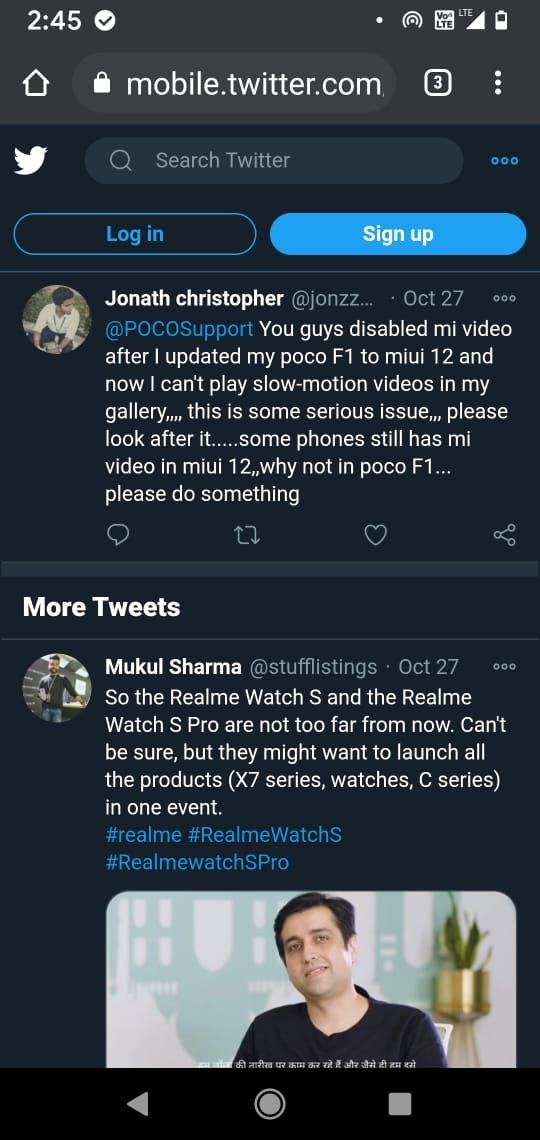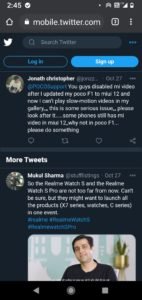 Some more screenshots of users' complaints have been added below.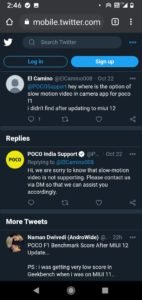 Even after waiting so long for getting MIUI 12, Poco F1 users are still unsatisfied due to lots of bugs.
As of now, Poco hasn't made any official statements regarding this issue. But, we are continuously tracking reports related to this issue on Poco F1 & will update you with more information whenever it arrives, so stay tuned! Follow our website to get technology updates as soon as we publish them.
Source:- Twitter