PlayStation is one of the most popular gaming consoles in the world, with millions of active players all around the globe. PlayStation Network features not only high-end and exclusive games but also other services too. But, it looks the PlayStation users across the globe are suffering right now, as PlayStation Network has been down from last few hours.
Yes, you are the not the only one, PlayStation is down in most of the regions. Below, you can check out the PSN outage map of the USA, uploaded by Downdetector.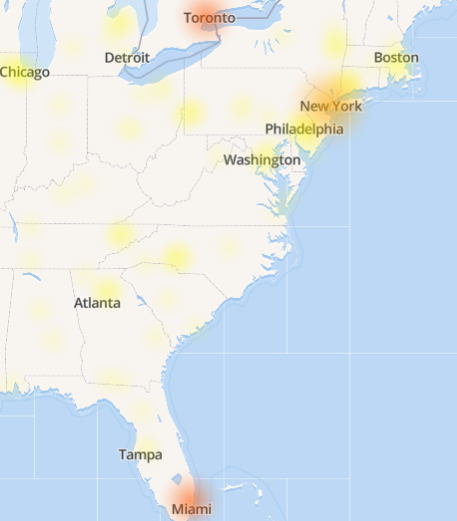 According to the official Twitter handle of Destiny's maker, Bungie. The issue which was causing Destiny 1 and Destiny 2 players to receive errors had been fixed.
Issues causing Destiny 1 and Destiny 2 players on PlayStation 4 to receive WATERCRESS and errors indicating "permissions to access online multiplayer gameplay may have changed" are resolved.

— Bungie Help (@BungieHelp) November 2, 2019

Whereas, Infinity ward said that they were investigating the problem occurring for the PS Modern Warfare players, and stated that the problem was not limited to COD only.
We're currently investigating players receiving network errors in Modern Warfare. Keep an eye on this link for further updates: https://t.co/2GXo7XdSCv

— Infinity Ward (@InfinityWard) November 2, 2019

Well, if we refer to the official PlayStation Network server status platform. It can be seen easily that it shows that the servers are online again. But, PS users are still facing the same issue.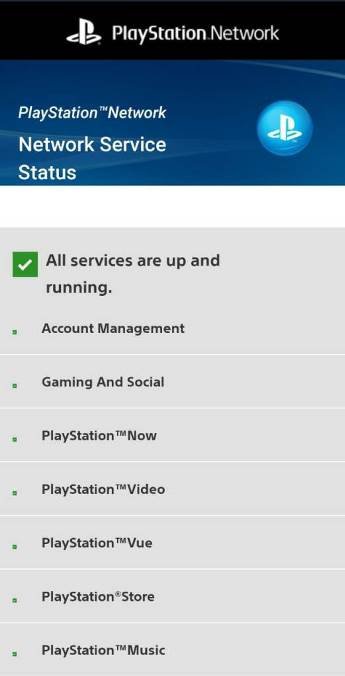 A quick look at the micro-blogging site Twitter conveys, still, there are many others affected by the issue.
PlayStation Network (PSN) Servers Down (Not working) [PSN Down : Server status] | DigiStatement https://t.co/20Rpj0X0fJ

— Chad the Destroyer 🇱🇨 👓 (@demdex0) November 2, 2019
Please be advised @PlayStation servers are currently down. This is widespread and not just localized to #WWE2K20

— Ribbie (@RibbieWWE) November 2, 2019
---
November 3, 2019
Been dropped by @EASPORTSFIFA 3 times ….. PlayStation won't connect tried everything

— Joey Sims (@Just_Joey_Sims) November 2, 2019
Is it still down or am I the only one

— Joshua (@Joshua_cl712) November 2, 2019
We are keeping a constant tab on the issue & whenever the servers will get fixed for everyone, we will update the column.
---
PlayStation Network servers are online again. But, if you are facing the issue, let us know in the comments section below.