Minecraft is a massive success and we are sure there is no doubt in that. A huge chunk of the credit goes to the amount of content and replayability it offers. This can further be supplemented by the use of mods which, in simple words can turn your game into anything. To support this argument of ours, today we are presenting a unique modpack called Pixelmon Modpack.
The Pixelmon Modpack
The Pixelmon Modpack is a unique plug in for Minecraft 1.12.2 which brings the world of Minecraft and Pokémon together. It is an exploration based expansion pack which also adds a pinch of RPG elements to your game. Published in June, 2020 and last updated in July, Pixelmon has managed to gain a lot of popularity and over 170k downloads in just a couple of months.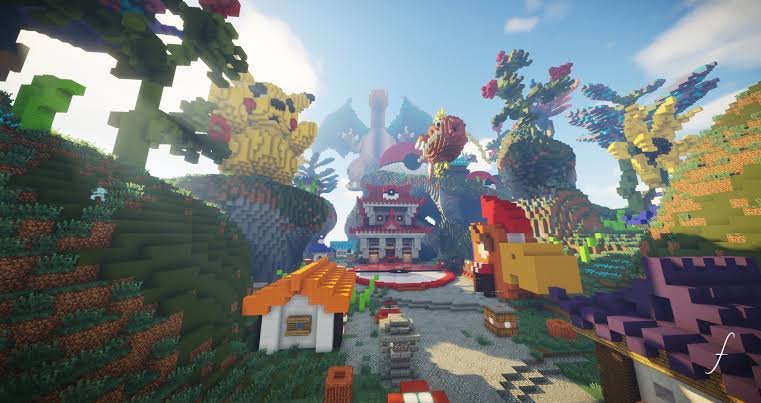 What makes this modpack so unique and how does it work? Let's go over all the mods included in the bundle to find out more about it.
Pixelmon Modpack Bundle
Pixelmon implements a variety of different mods which complement each other to provide its user with a better experience. From custom developed to stock utility mods, following is everything included in this mod pack :
This is the primary mod in the bundle which is custom developed to add Pokémon in your Minecraft world. It also allows the players the ability to explore, capture and battle them together to provide a more natural Pokémon experience.
Accompanying the Pixelmon mod is its original soundtrack. It is a professionally recorded and developed soundtrack which is designed to push your immersion to the next level.
This mod adds custom made Pokémon and item sprites to the world map. It is one of those basic quality of life additions which may seem not much at first, but go a long way.
The BoP mod is the go-to mod when it comes to developing and adding new biomes to your Minecraft modpack. It generates rich and lush looking environments and biomes which significantly increase the content offered by the game. Coupled with the Pixelmon mod, BoP will generate Pokémon in custom biomes as well.
Another custom developed mod in the bundle, GameShark is designed to allow players to find shiny, legendaries Pokémon etc using an on-screen compass. Its settings can be adjusted by pressing the period key.
PixelExtras & BoP Patcher
Extra utility mods which are added to stabilise your game according to your system specs.
Aside from all this, the Pixelmon Modpack also features dedicated servers for a full-fledged online experience. Players can interact and battle with other players online, to make their trainer experience much more satisfying.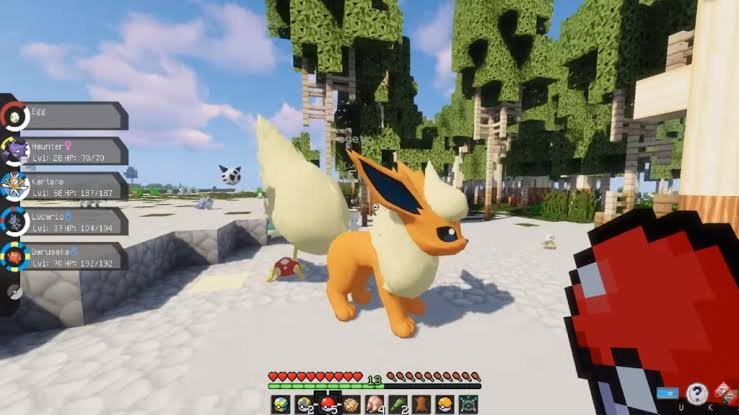 Thus, we hope we were able to talk you into checking out the Pixelmon Modpack. Follow the download link given below to join the Pixelmon community today and become a Minecraft trainer.
Download: Link
Additionally, you can also click here to check out other Minecraft related content.