Bulbasaur also knows as Fushigidanw was the first pokemon in Nintendo. It was debuted as a starter pokemon in Pokémon Red and Green. Since, then it has appeared in a number of sequels like spin-off games, related merchandise, and animated and printed adaptations of the franchise. Bulbasaur is a seed Pokemon that can survive on sunlight for a couple of days.
Bulbasaur is also very popular among Pokemon fans because of its looks. As Valentine's Day is coming, today we have bought you a special version of Bulbasaur Plush- the Rose Bulbasaur. This custom made Bulbasaur features a great big rose on his back, making him the ideal gift for a special someone in your life who is a huge fan of everybody's favorite starter Pokemon.
Check out the Rose Bulbasaur (Red) :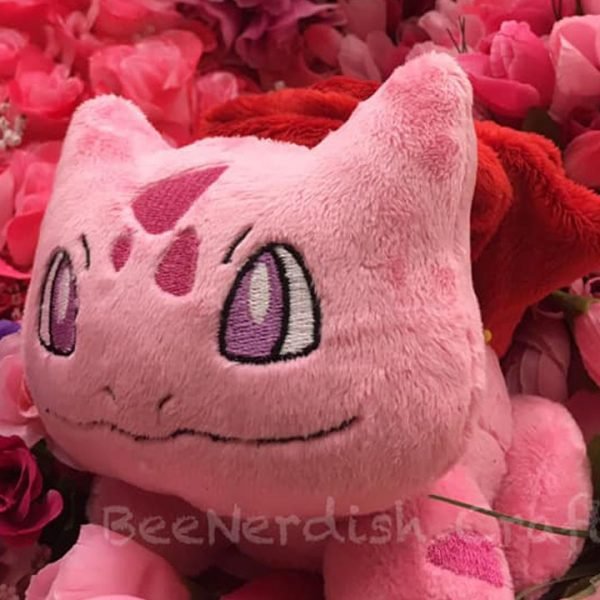 If you want to the Red Rose Bulbasaur for yourself or for someone special you can check it out
here.
The original Bulbasaur :
Bulbasaur is a small, quadruped Pokémon that has blue-green skin with darker patches. It has red eyes with white pupils, pointed, ear-like structures on top of its head, and a short, blunt snout with a wide mouth. A pair of small, pointed teeth are visible in the upper jaw when its mouth is open. Each of its thick legs ends with three sharp claws. On its back is a green plant bulb, which is grown from a seed planted there at birth. The bulb provides it with energy through photosynthesis as well as from the nutrient-rich seeds contained within.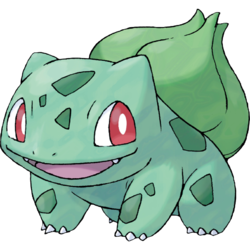 Well, the custom made Bulbasaur looks way beautiful than the original one. What are your thoughts? Are you going to buy it this Valentine's?
---
Also, check out :
---
SEE ALSO: