Eevee is a Pokémon species in Nintendo and Game Freak's Pokémon franchise. Eevee first appeared in Pokémon Red and Blue video games. Later it was featured in other merchandise, spinoff titles, animated and printed adaptations of the franchise. Eevee has different evolutions like Vaporeon, Jolteon, Flareon, Espeon, Umbreon, Leafeon, Glaceon, and Sylveon.
Well, today for the fans of Eevee we have a great pair of socks inspired by the character. Eevee Evolutions Plush socks are available to buy in different colors on a website named – Pokevault, which looks quite adorable and fans are going crazy over them.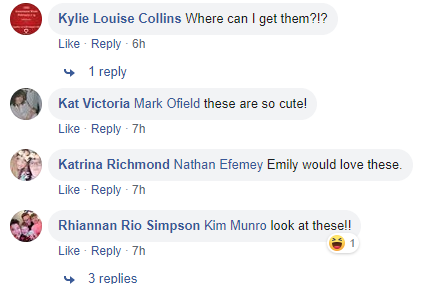 If you liked the shocks, check them out below;
Pokemon Center 2019 Mascot Plush Eevee adult short socks (1 pair). They were only at the Pokemon Center in Japan, in July 2019, for a very limited time and in very limited quantity. The socks are the very "short" type, so when you put them on, they come up to about your ankle bone. They are made for adults (women or teens) but children can wear them too, depending on their shoe size. They are Japanese size 23-25cm. The socks have a mascot plush Pikachu face that shows above your shoes and looks like Pikachu is inside your shoes.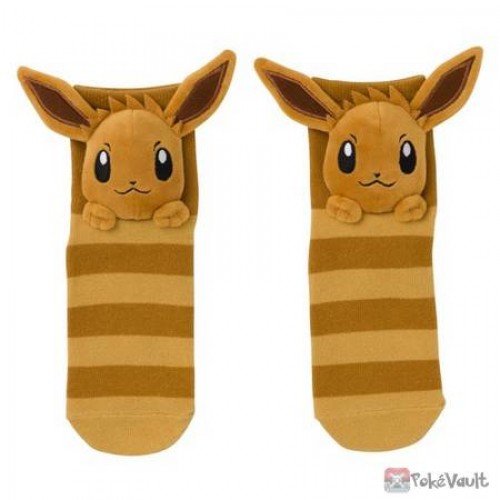 Size: Japanese 23-25cm (adult size)
This is approximately comparable to:
USA – Women's size 6.5 – 8 shoe size
UK – Women's size 5 – 6.5 shoe size
EU – Women's size 38-40 shoe size
Get them Here.
---
Note: This post is neither sponsored nor we are using any kind of affiliate link for this product
---
If you liked these All Eevee Evolutions Plush socks, then share this article with all those who would be interested in these socks.