Persona 5 Royal, the recently released role-playing game from Atlus, is available to play on all major video game platforms including PS4, PS5, Xbox One, Xbox Series X|S, Switch, and PC. It is the sixth installment in the Persona video game series. The story of this game revolves around a high school student, Joker, who gets transferred to a new school and then discovers some unreal power. If you are someone who likes playing Social Simulation games, this is the game to go for. Unfortunately, many PC players are encountering Low FPS and stuttering issues while playing this game. These issues ruin the video game experience completely, specifically for low-end or medium-end PC holders. If you are also encountering such issues, then continue reading to learn how to fix them.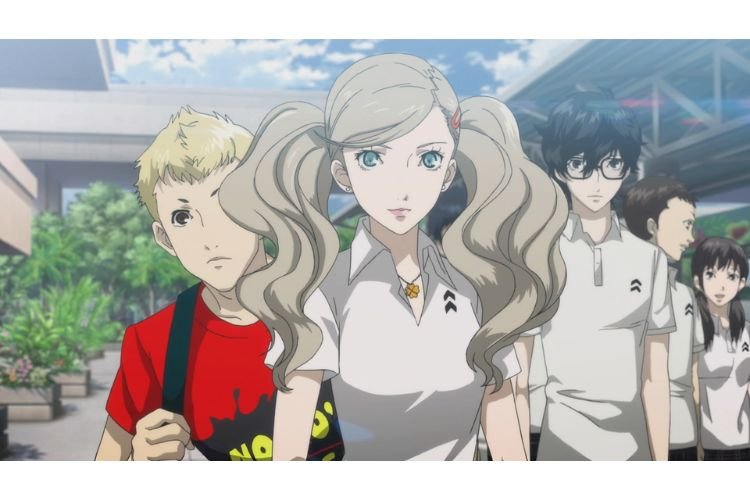 Fix: Persona 5 Royal Low FPS / Stuttering issue
Issues like lag, low fps, stutter, etc. can get triggered due to a lot of reasons. Usually, players are not aware of the reason that might be causing such issues. Here is the list of several generic fixes that have worked out for a lot of Persona 5 Royal players.
1) Set game as High Priority
When you set an application or game as a high priority in the Task Manager, it gets prioritized in terms of CPU and GPU usage of your PC, which helps in getting more FPS and reduces lag and stuttering issues. To set Persona 5 Royal as a high priority, launch the game. Once the game is launched, press "Alt + Ctrl + Delete", and select "Task Manager". Now, go to the Details tab, click on Persona 5 Royal to expand it, right-click the "P5R.exe" file, and select "Go to Details". Now, again right-click on P5R.exe, select "Set Priority" and select "High".
2) Set affinity in Task Manager
Firstly, launch the game and get back to the desktop. Press "Ctrl+Shift+Esc" to open the Task Manager. Under the details tab, right-click on the P5R.exe file and select "Set affinity". Here, you must uncheck all the cores and only check "CPU 0" and "CPU 1" and click on Ok. Then, go back to the game, wait for a few seconds, and then again go to Task Manager. Right-click on the P5R.exe file under the Details tab, select "Set Affinity" and this time, check all cores. Now, get back to the game and see if the issue is resolved.
3) In-game settings
Go to the in-game settings and make sure to turn off "V-sync" and lower down the Graphics Settings. If you are still facing the low FPS issue, then you can also try Windowed Mode to play this game.
4) Make sure to use Primary GPU to run the game (For Nvidia users)
Open the NVIDIA Control Panel. Once NVIDIA Control Panel opens, click on "Manage 3D Settings", go to Program Settings, select "Add", locate the Persona 5 Royal game's .exe file, and select "Add Selected Program". Now, select "High-Performance NVIDIA Processor" from the drop-down menu. After that, find the Vsync option in the list of settings at the bottom, and then turn it on. If no improvement was seen, turn it off again.
5) Clean Installation of Graphics Drivers
If you have not updated or installed your Graphics Drivers recently, then you must do a clean installation of your specific graphics card driver. If you use an NVIDIA card, head here, and if you use an AMD Graphics Card, head here.
6) Update the game
There is a possibility that this issue is occurring because the game is not updated to the latest version. To eliminate this possibility, update the game to the latest version using Steam or Xbox store.

7) Run on Dedicated Graphics Card(Windows Method)
If you are using a laptop, it is crucial to run the game on Dedicated Graphics Card. To do that, search for "Graphics Settings" in the Windows Search bar and select the first result. Now, click on "Browse" and add the "P5R.exe" file from the game installation folder to this list. For that, follow this path: C:\Program Files (x86)\Steam\steamapps\common\Persona 5 Royal\P5R.exe.
If you have installed the game through Microsoft Store, select Microsoft App from the drop-down menu, choose "Persona 5 Royal", and click on Add. Now that the game is added to the list, select "Options" and make sure that "High Performance" mode is selected.
8) Run the game as an administrator
To run the game as an administrator, go to the game launcher, right-click on it, and select "Run as administrator". However, you can also try launching the game as an administrator by right-clicking on the "P5R.exe" file and selecting the Run as Administrator option.
9) Update Windows
If your PC has a pending Windows update, then make sure to update your Windows to the latest version. For this, type "Check for Updates" in the Windows Search Bar, and hit enter.
10) Verify Game Files
If the stutter and low FPS issues occur while playing Persona 5 Royal, then verifying files might fix the issue.
To verify game files on Steam, follow these instructions: Launch Steam > Library > Persona 5 Royal (right-click) > Properties > Local Files > Verify Integrity of Game Files.
To verify game files on Microsoft Store, go to Store > Installed Section > Persona 5 Royal (right-click) > Manage > Files > Verify and Repair.
11) Disable Overlay Apps
If you have enabled Overlay in apps like Steam, Discord, etc. then you must disable overlay to get more FPS while playing games. To disable Steam Overlay, go to Steam > Library > Persona 5 Royal (right-click) > Properties > General > Uncheck Enable Steam Overlay while in-game.
It is also suggested that you must turn off overclocking applications like MSI Afterburner when playing the game. The apps that can probably utilize most of your CPU or GPU must be shut down via the Task Manager.
12) Unplug Unnecessary Devices
If you have plugged in any USB device which you are not using while playing the game, unplug it. Devices like an extra monitor, controller/gamepad, Logitech wheel, joystick, Razer Tartarus gamepad, vjoy, etc should be disconnected while playing the game to get the best performance.
So, this was everything about fixing the Low FPS and Stuttering issues in Persona 5 Royal. If you found this article helpful, share it with your friends.
Related: Persona 5 Royal Controller not working issue: How to fix it