Developed and published by Singularity 6 Corporation, Palia is one of the finest games of 2023. While players are already accustomed to different life-sim games, Palia took the genre to a new level. This is an MMO life sim game that allows players to enjoy the huge Palian overworld alongside their friends. Like other life sim games, you need to hunt animals, catch fish, craft different items, and even farm different plants in Palia. Planting trees makes for an important task in the game, as it not only helps players collect different plant-based items but also helps them complete different quests. There are various plants and seeds in the game that you can collect. In this article, we will share details on how to get Juniper seed in Palia. So, consider reading this article until the end for more details.
The closed beta version of Palia came out on August 2, 2023. After a successful test run lasting almost a week, Singularity 6 decided to release the open beta version on August 10th. In all this time, the game has grown in popularity, and players have found themselves hooked on the gameplay experience for hours at a time. However, not every player finds it easy to figure out how to go about different in-game tasks, and that is precisely why they look forward to different guides. Collecting a juniper seed in Palia is one tricky little task that many aren't quite familiar with. So, if you are also wondering the same thing, take a look at how to get this item in the game.
How to Collect Juniper Seeds in Palia?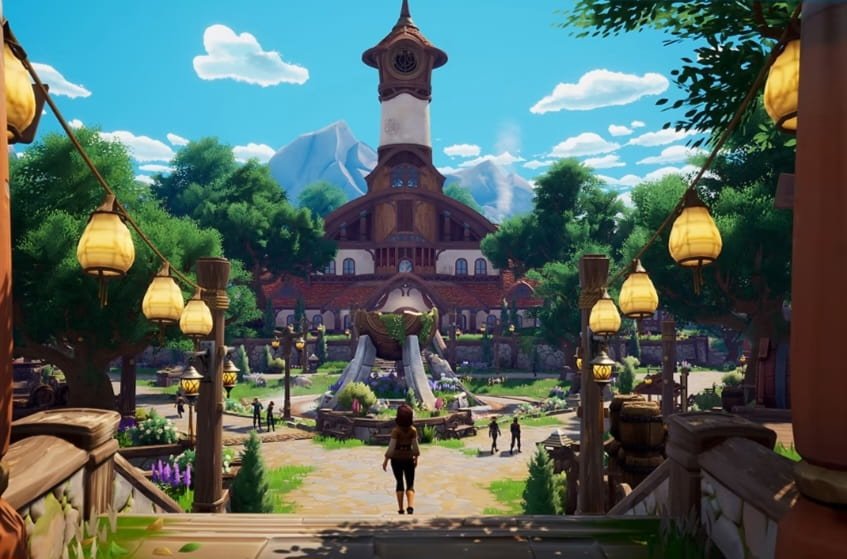 Before you go about collecting this special seed, you have to understand that every item in Palia has a unique spawn location. Knowing where to search for these items greatly increases your chances of success and makes the task much more convenient. For example, take the example of golden salmon, which you can only catch in the rivers of Kilima Village. So do the Juniper seeds have their own unique spawn location as well? If yes, then where do you find this seed in the game?
Well, like many other items in the game, you will find the juniper seeds in the Bahari Bay region. If you want to collect particular seeds, you can do so by chopping down the right tree. Head over to Bahari Bay, and there you'll find the Juniper tree, which has yellowish-orange leaves. Use your axe to chop the tree down, and if you're lucky, you'll get the seeds. However, note that this is a rare item in the game, just like silk threads. So cutting down the tree may not guarantee that you'll get the seeds every single time.
How to use it?
Once you collect the juniper seeds in Palia, you can use them for various purposes. Firstly, of course, you can plant these seeds to grow a Juniper tree on your plot. Other than this, you can gift this item to Hekla and Eshe as their weekly want quest. Furthermore, if you're short on gold, you can sell these seeds for 12 gold each.
Well, this is all that you need to know about Juniper seeds in Palia. If you enjoyed reading this article, stay tuned to DigiStatement for more such gaming-related content.