If you enjoy playing MMO community simulation games, then you know how heavily these games rely on collecting different essential in-game items. Thus, it's imperative that one of the most anticipated open-world simulation games of 2023, Palia, also feature these tasks. In Palia, you'll be tasked with crafting different items, for which you'll need to collect specific ingredients. The Silk Thread is one such item in the game that you'll need for different quests and for crafting a bunch of items. However, as important as this item is, collecting it isn't particularly easy. Especially given that the game is in open beta, players are still exploring all the possible features. This includes understanding how to collect silk thread in the in-game world. If you're looking forward to knowing the same, keep reading this guide to find out how.
Palia is one of the largest MMO simulation titles of late, and it's set to fully release later in 2023. The game was first made available for players on August 2, 2023, when the closed beta version came out. Almost a week later, the open beta version was released on August 10, 2023. In this short span, the game had amassed a significant fanbase. The gameplay of Palia has actually pleased the fans, as they're spending more and more time in the game. In such a scenario, it's important that players understand all the possible ways to collect important in-game items, such as silk thread. So, without further ado, let's find out how to do so.
Silk Thread in Palia: How to Get?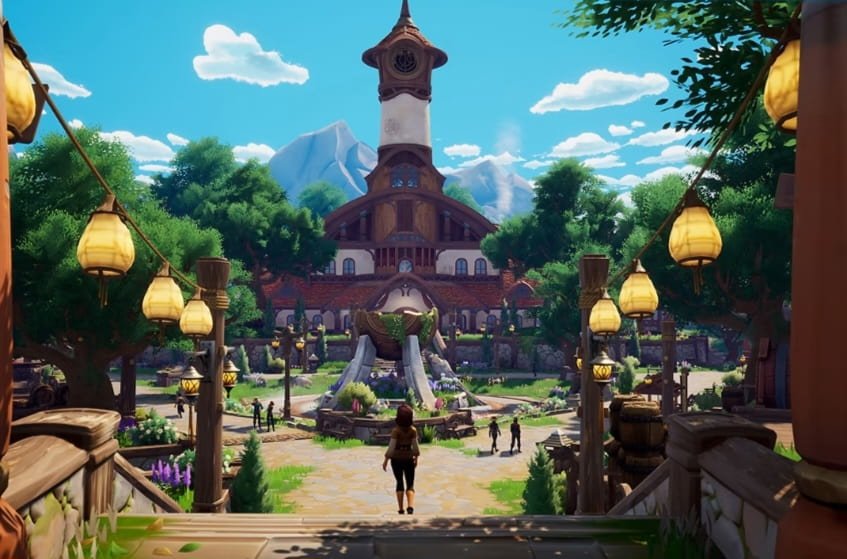 Singularity 6 Corporation has actually made collecting a few items in the game somewhat easy, as you can get these items from different NPCs. However, unfortunate as it is, you can't get silk thread from any of the villagers. The only option for collecting this item in the game is by bug hunting. The problem doesn't end here. Not all of the bugs will drop Silk Thread. Only a handful of bugs, including the ones of Rare and Epic rarity drop this item.
Now, what you can actually guess beforehand is where you can find these bugs. That too in such a number that would allow you to gather a large enough supply of them. Two prominent locations where you can find bugs are the Bahari Bay area and the coastline of Kilima Lake in Kilima Village. Near the Bahari Bay area, you can find Azure Stonehoppers, Fairy Mantises, and Scintillating Centipedes that drop Silk thread when caught. Similarly, you can hunt for the Princess Ladybugs and the Raspberry Beetles that drop this item. So, now you know how to get silk thread in the game, but do you know exactly where you are going to need this item?
What are the silk threads needed for?
You can use silk thread for two distinct purposes in Palia. Firstly, you can use them to craft silk, which is a much-coveted item in the game. You'll need to spend five silk threads crafting 1x Silk. Apart from this, you'll also need silk thread to complete two quests. These are "Louder than Words" and "Badruu Blues". So, you'll need to keep enough silk thread in your inventory for when these quests commence.
Hopefully, this guide provided you with all the information you needed. If you enjoyed reading this guide, don't forget to check out all the gaming-related content on DigiStatement!