Developed and published by Singularity 6 Corporation, Palia is one of the finest life simulation games to be released in 2023. If you enjoy playing life simulation titles, then this game is a must-try for you. In the game, you can practically do everything that you want to do: build a house, farm crops and animals, catch fish, and explore the open world. The gameplay is captivating for the ways it allows players the freedom to explore and innovate. Now, in the game, you'll come across a number of NPCs who will help you do multiple tasks and quests. One NPC who proves to be extremely important in Palia is Hodari. But do you know where you can find this NPC? Consider reading this article until the end for details on where to find Hodari in Palia.
Palia is one of the highly anticipated MMO life-sim titles of 2023. The hype around it was a result of the long time the developers took to make this game perfect from all angles. It was under development for almost 5 long years, and a closed beta version came out on August 2nd, 2023. The first week was an amalgamation of excitement and errors, as the game was somewhat successful among the fans. A week later, we finally have the open beta of Palia available as of August 10th. Owing to the fact that the game was very recently released, players still haven't figured out all the details. Thus, they may not already know how to locate Hodari in the game. If you still haven't figured out where to find Hodari in Palia, keep reading to find out.
Where Can You Find Hodari in Palia?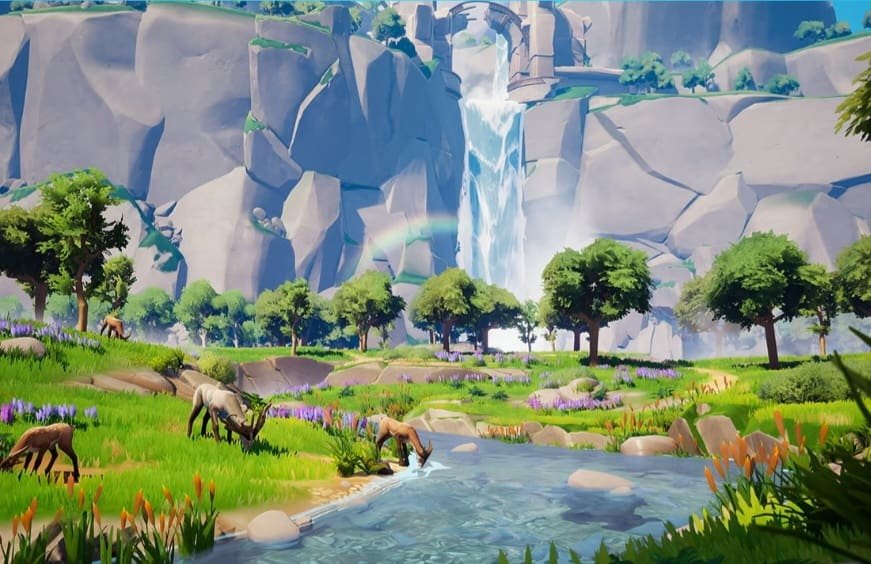 Throughout your journey in Palia, you'll come across a number of NPCs. However, only a few of them will be as influential as Hodari. This unique NPC is the best miner in the game and can offer you an abundant variety of resources. In fact, when you first start playing, he's the one who will offer you your first pickaxe. However, this won't be the last you see of him. You need to keep visiting him in order to upgrade your pickaxe or collect new crafting recipes. This would also increase the relationship between the two of you. However, for this, you will need to understand where you can find this NPC in the game. Well, the characters in-game don't keep moving around, so if you have to meet Hodari, you'll have to actually find him yourself. For this, you'll need to know where he actually lives.
You will be able to find Hodari at his home near the Bahari Bay region. Now, this is not an area inside the main village. You can find the gate that would lead you to Bahari Bay on the very right-hand side of the map. Simply enter through the gate, turn left, and enter the big house. This is where Hodari resides. At times, you'll find him asleep when you visit his home. Don't worry; you can simply go near his bedroom door, and that should wake him up. After this, you can interact with him and collect all the items that he has to offer.
Well, this is how you can find Hodari in Palia. Hopefully, you'll find this article insightful in your search for the character. If you enjoyed reading it, stay tuned to DigiStatement for more such gaming-related content.