Overwatch, a team-based multiplayer first-person shooter that has been developed and published by Blizzard Entertainment is celebrating Christmas & holidays by offering free gifts to players.
Well, apart from that Overwatch Director, Jeff Kaplan has teased a new hero for the game during Christmas Eve Yule Log stream. While building LEGO & eating cookies, he talked about the Junker Queen which can possibly be the next Overwatch hero.
He said the following while speculating her role in the game : "I wonder if the Queen is ever going to be a hero," Kaplan said. "What would she be? She's not going to be Support, right? That doesn't make a lot of sense."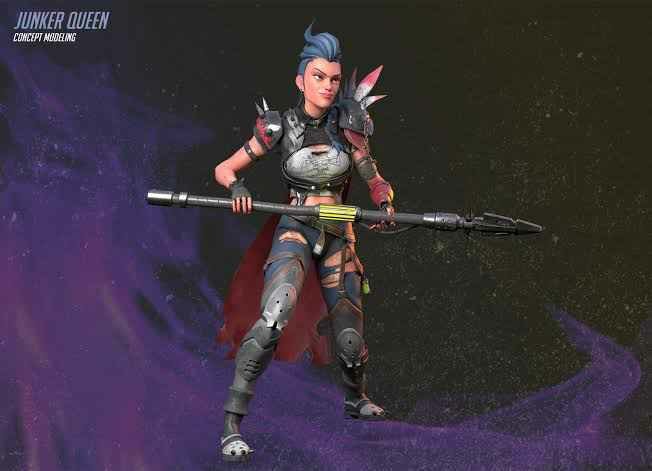 Well, support role has been discarded as the option for Junker Queen, so we can possibly see in her Tank or Damage role whenever she joins the game in the future. Fans of the game are curious about the Junker Queen since she was revealed alongside the Wrecking Ball.
However, Jeff didn't mention anything else about the Junker Queen. You can check the complete Jeff's Christmas Eve Yule Log stream from the YouTube link below.
For a quick recall, Overwatch game is currently available on Windows, Xbox One, PS4 & Nintendo Switch. The game was released on May 24, 2016. The game features more than 30 playable characters which can be divided into : Tank, Damage, Support.
The latest hero which has been added to the game is Sigma, who is an eccentric astrophysicist and volatile tank who gained the power to control gravity in an orbital experiment gone wrong. Manipulated by Talon and deployed as a living weapon, Sigma's presence on the battlefield cannot be ignored.