The release of Overwatch 2 has seen the return of many fan-favorite characters. And among them is the formidable Doomfist. Fans always have been loving the lore behind all the Overwatch characters and one question is very common among the players in the Overwatch 2 community: how old is Doomfist in Overwatch 2? Well, we are here to share all details on the same.
As Doomfist, Akande wielded a powerful weapon called the eponymous gauntlet. This weapon allows him to channel his energy into devastating attacks. He then became a leader of the Talon terrorist organization and used his resources to create chaos around the world. But, how old do you think he is? Let's find out.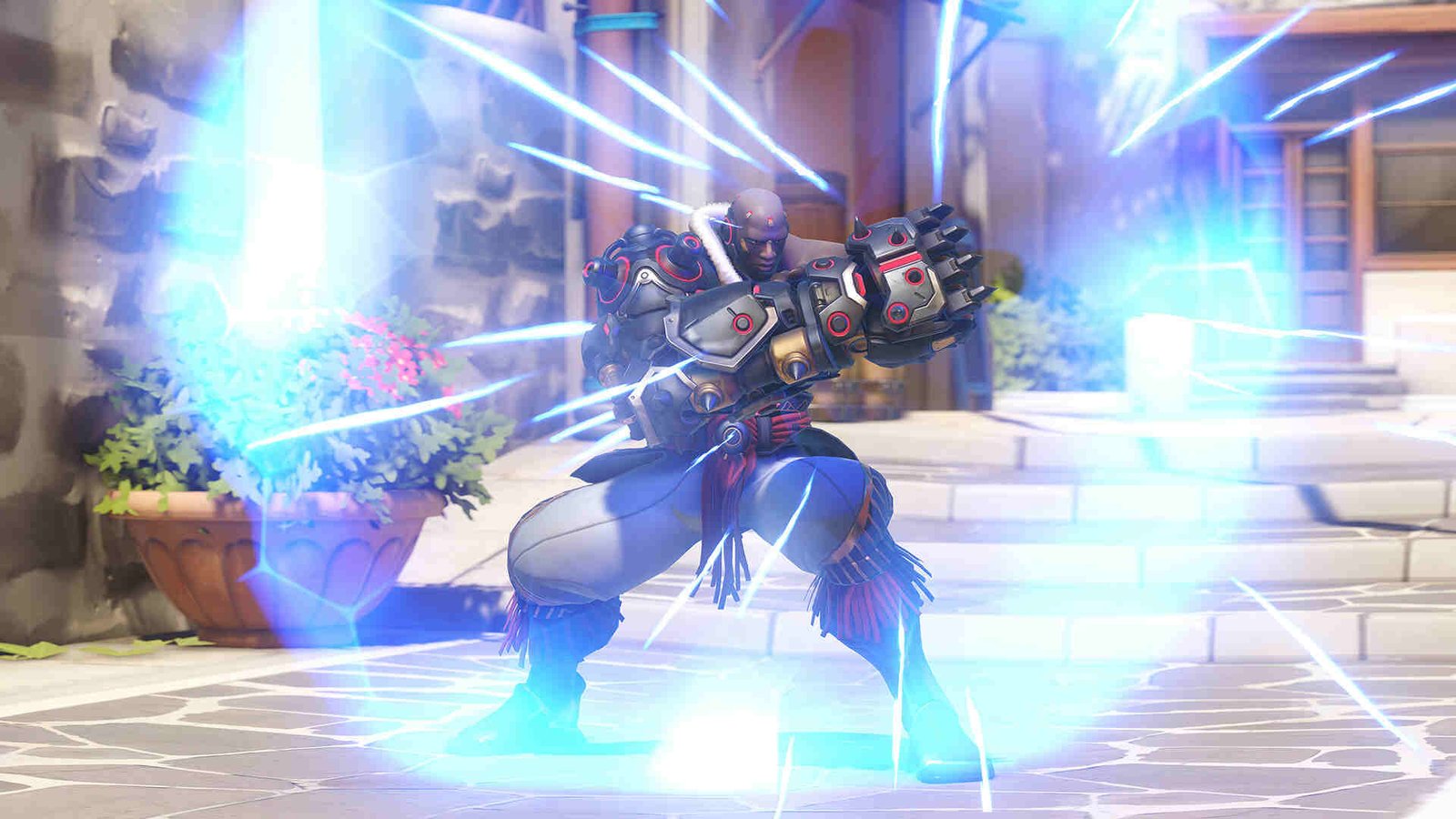 Overwatch 2 Doomfist: How old is he
According to the official data, we have found Doomfist to be 45 years old. He goes by the name Akande Ogundimu, from Nigeria, and comes from a wealthy family. He was chosen to become the successor to the Doomfist mantle, a title passed down through the Ogundimu family for generations. Doomfist's actions caught the attention of Overwatch, an international organization, and he became one of their most wanted enemies. However, he escaped from them and continued his campaign of terror for many years. He was a damage hero in Overwatch, however, in Overwatch 2, his class changed to Tank. Now, he can withstand enemy damage for the team as well.
The gauntlet is his primary weapon and allows him to channel his energy into devastating punches and strikes. One of his key abilities is the "Rocket Punch." This ability lets him charge forward and deliver a powerful force that knocks enemies off their feet and sends them flying. This ability is useful for disrupting enemy teams and creating openings for allies. Doomfist's "Seismic Slam" ability allows him to unleash a short-range burst of energy by leaping into the air and slamming down onto the ground. This creates a shockwave that damages and stuns nearby enemies. The "Rising Uppercut" ability of this character launches enemies in the air when hit.
In summary, he is a good choice for players who enjoy close-range combat and making an impact on the battlefield. Despite his age, Doomfist remains a great hero, using his intellect and the power of his gauntlet to strike fear into the hearts of his enemies. We hope this article was informative. That said, for more guides on Overwatch 2 do visit Digistatement.