OPSkins, an online trading platform where players, digital item traders, and collectors of digital and physical items can buy, sell, and trade is shutting down its operations.
It was the largest and first marketplace of its kind, OPSkins product offering ranged from digital items like video game skins and gift cards, to physical items like designer apparel, collectible sneakers, video gaming gear and electronics, and more.
OPSkins featured skins & items from many popular games like Counter-Strike, H1Z1 & many other steam games. But after January 24, 2020, users will not be able to access their account.
Users are required to withdraw all funds from their account before January 24. OPSkins team have sent a mail to all its users with a message regarding the withdrawal of funds. Check the official message down below.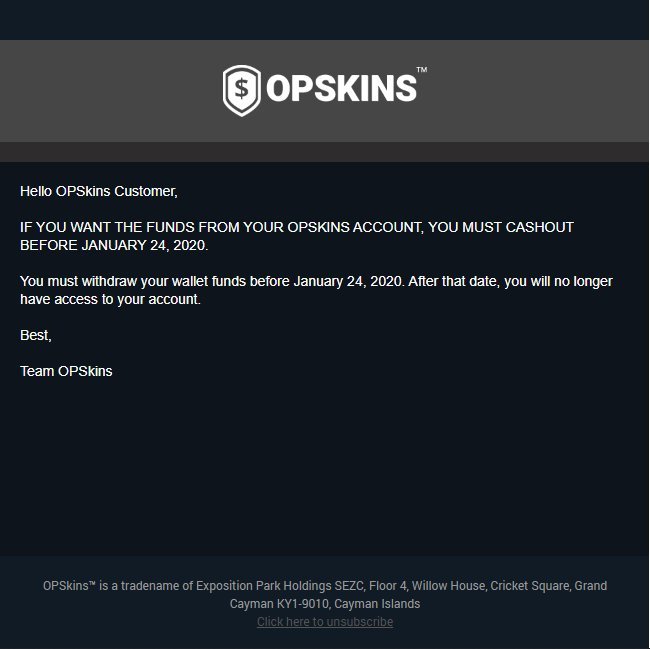 Dear ALL CSGO players, it seems OPSkins have gone completely quiet and are not making everyone aware of their SHUT DOWN. Please withdraw your balances to be safe, RT or share to spread. Ty. pic.twitter.com/KFN9I0lsUX

— Jake Lucky (@JakeSucky) January 21, 2020
Rest assured, we're keeping a close eye on all related developments, and will update the story with relevant info as and when we come across any.