Note : New updates can be found at the bottom.
---
Original Post (March 31): OnePlus devices have always been a star to the eyes of people. OnePlus devices always get people awestruck with their magnificent charm. Well, OnePlus is going to take it further with the launch of the upcoming OnePlus 8 series on April 14. The whole world has been eagerly waiting for this particular smartphone. Well, OnePlus phones have always exceeded way beyond our expectations. This time people are holding their expectations high from the OnePlus 8 series. This series of devices will definitely set a new standard in the whole smartphone market and mark a whole new beginning for OnePlus with its massive success.

The OnePlus 8 and the 8 Pro will come with a beautiful Fluid Display. The OnePlus 8 has a 90 Hz refresh rate while the 8 Pro has a whopping 120 Hz refresh rate. The screen is fully curved and looks beautiful on both the devices. The device houses the extremely powerful Qualcomm SM8250 Snapdragon 865 Chipset with integrated 5G. Both these devices offer up to 12 GB of RAM and 256 GB of storage. These devices feature a quad-camera setup at the back with a 48 MP primary sensor. On the front, we get to see a 16 MP punch-hole selfie shooter. The OnePlus 8 is fueled by a 4300 mAh battery while the 8 Pro has a slightly larger 4510 mAh battery.
The OnePlus 8 and the 8 Pro are two beautiful devices with mesmerizing looks and designs. Not just the back and the design of the device, but something which adds more to its beauty is the fantastic wallpapers these devices come with. With beautiful and vibrant wallpapers, the OnePlus 8 and the 8 Pro set themselves apart from the others and soothe our eyes with their enchanting beauty.
OnePlus 8 and 8 Pro Stock Wallpapers:
Well, with the launch of the latest OnePlus 8 series we will also get to see a brand new OnePlus logo for the first time on any phone. Well, these devices have an amazing display and to add more to its beauty OnePlus has provided new wallpapers this time. The new series of wallpapers look utterly beautiful with the latest OnePlus logo as the primary highlight. These wallpapers feature bright, vivid and rich colors with bold, vibrant and modern designs that make them look stunning. We know you have been looking for these and wanted to rock these beautiful wallpapers as well. So, today we have got you covered with these awesome wallpapers from the OnePlus 8 series. These are some of the beautiful wallpapers of the OnePlus 8 and the 8 Pro.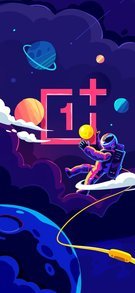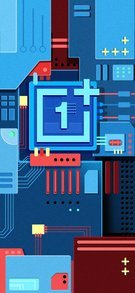 There are a total of 4 beautiful wallpaper that you can download from the link given below. This wallpaper is of great quality and FHD+ resolution. Enjoy Peeps!!
---
Update: April 14
Oneplus 8 and OnePlus are now official. Download OnePlus 8 wallpapers from below:
OnePlus 8 and 8 Pro Wallpapers
---
SEE ALSO: