Chinese OEM Oneplus has always wowed its users with its breathtaking devices and awesome firmware. Oneplus devices have become people's favorite all over the world. These devices come with awesome features bundled with an equally amazing design. Not just that, OxygenOS is one of the most loved CustomOS by people because of its user interface and tons of amazing features. Oneplus is also known to push updates to its devices faster than all the other brands. Recently, the Oneplus 6 series got updated to OxygenOS 10.3.2 with bug fixes and improvements. The Oneplus 6 is a stunning device that was launched two years back in May 2018.
The device comes with a beautiful 6.28 inches Optic AMOLED display. It houses the Qualcomm SDM845 Snapdragon 845 chipset for better performance. The device offers up to 8 GB of RAM and 256 GB of storage. It features a dual-camera setup at the back with a 16 MP primary sensor. On the front, the device has got a 16 MP selfie shooter housed in a notch. The device is fueled by a 3300 mAh battery with 20W Dash Charging. It came with Android Oreo out of the box and got updated to Android 10 in January.
The device recently received the OxygenOS 10.3.2 update but users are now reportedly facing bugs after the update. Users are reporting a restart/reboot bug in their devices.
OxygenOS 10.3.2 brings restart bug to Oneplus 6:
A few weeks back, Oneplus started rolling out the 10.3.2 update for the 6 and the 6T. With this update, Oneplus brought plenty of bug fixes and system stability. This updated fixed a lot of bugs that came along with the previous updates and improved the overall system stability. The update also brought with it the February Security Patch to the Oneplus 6 series.
Before this update started rolling out, there was this flickering screen issue reportedly present in the 6 series and the 7 series as well. Well, this update fixed the bug but also brought with it some other bugs as well. Yes, you heard it right. Users were extremely happy that the previous bugs were fixed, but now they have come across a new bug.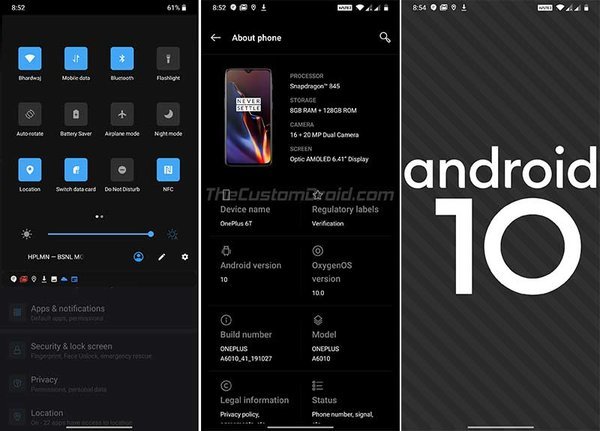 A few days back, some users reported that their Oneplus 6 was automatically rebooting all by itself. They further said they had already tried everything possible to fix it, but none of them did any help.
Even after performing a forced restart and wiping the data and cache, nothing changed. Users also tried resetting the system and re-flashing the firmware, but none of them worked. What's even more ridiculous is that even the Oneplus Service Center couldn't fix the bug after the repair. Now, that is something serious. Let's see what Oneplus does to fix this bug and what all bug fixes will come with the next OxygenOS incremental update.
Stay tuned for further updates on OxygenOS 10.3.2 bugs on Oneplus 6. Also, share this article on social media tagging Oneplus to receive the bug fixes soon.