Embark on an epic journey across the mysterious island of Waford in One Piece Odyssey. Assemble your own ragtag crew and explore the land with familiar faces from the One Piece universe. Unravel each character's story and watch them come alive with their own unique fighting styles and moves. If you're an Anime fan, you've likely been wondering which characters are available to you in the game One Piece Odyssey. Well, look no further! Here we'll provide a comprehensive list of all the playable characters so you can start your gaming adventure. Please keep reading to find out who they are!
One Piece Odyssey All Playable Characters List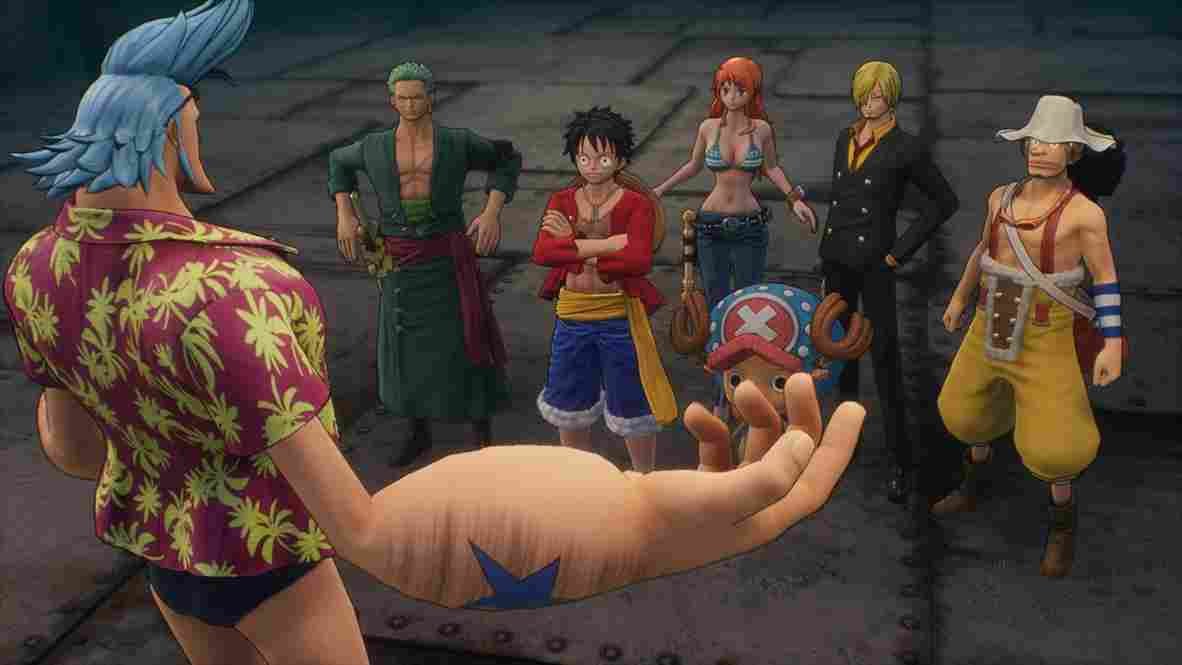 Although all the members of the Straw Hats Crew will be a part of the game, you certainly won't be playing them all at the same time. Anyways, without further ado let's go over all the playable characters in One Piece Odyssey.
Monkey D. Luffy
He captains the "Straw Hats" and aims to be Pirate King. Eating the Gomu-Gomu no Mi, he is a Rubber Man who loves meat.
Tony Tony Chopper
A Drum Island native, he's a Doctor whose dream is to cure any disease. Eating the "Hito Hito no Mi" Devil Fruit, he transformed from reindeer to a human. He's a great doctor and loves sweets.
Brook
Also known as the Soul King, Brook is a devil fruit eater who's eaten the Yomi Yomi no Mi, giving him the power to come back to life after dying once. He is the musician of the crew.
Nami
Nami, the "cat burglar" and navigator of the Straw Hat Pirates. She is obsessed with money and treasure and is the third smartest person from East Blue. Though weak in fighting, her intelligence makes her one of the most important characters. Nami is also highly manipulative.
Usopp
He's from the East Blue and aspires to be a "Brave Warrior of the Sea." Ussop is the Straw Hat sniper and liar, but his battle IQ and cheeky tricks make him a formidable opponent.
Nico Robin
Nico Robin, aka the Devil Child, is the sole survivor of Ohara village in West Blue. She is renowned for her intellect and rationality and her skill in reading and deciphering Poneglyphs.
Franky
He is the shipwright of the Straw Hat Pirates. Franky built the "Thousand Sunny," after the "Going Merry" was destroyed. He is highly skilled and knowledgeable in weapon-making.
Roronoa Zoro
He's Luffy's right-hand and wants to be the world's strongest swordsman. He is fiercely loyal to his captain and bad with directions, often getting lost.
Sanji
Sanji, aka Black Leg Sanji, is the Straw Hat Pirates' cook and a powerful fighter alongside Zoro, despite their rivalry. His dream is to find the "All Blue", a sea with fish from all four blues.
So these are all the characters from the Straw Hat crew that you can play in the game. With that, we come to the end of this article. We hope that you found it helpful. For all your gaming-related queries, stay tuned to Digistatement. Peace and happy gaming!
Related reads,
One Piece Odyssey: How to save Game Progress