Today's generation recognizes Nokia mobiles as an Android smartphone manufacturing company that is known for its build quality, appearance, and amazing software. But Nokia has been around for decades, beginning with keypad mobiles that are famous for their unbreakable device structures and then begin the smartphone era, where Nokia was the only brand that booted on Windows. The now-famous Android brand strictly stuck to Windows-based devices with its famous series- Nokia Lumia.
In the year 2007, Nokia released a device named Xpress Music Phones which were keypad-based gadgets that emphasized music and sound. A similar device under model number TA-1212 has been spotted and that is all this article is about!
Nokia Xpress Music 2020 Specifications, Features-
Starting with the display of this phone, we will most likely be able to see a 2.4-inches with a screen resolution 240 x 320 pixels. The device is rumored to weigh 88g, reminding us about the Nokia Xpress Music 2007. Appearance-wise, the device will roc the classic red stripe covering the entire border of the phone.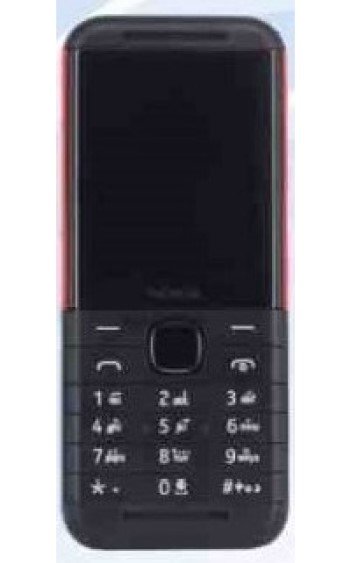 The device will be supporting a Dual sim system with a dedicated slot for SD Card. Talking about the memory and storage, we might get to see an internal memory of 16MB, but don't you worry. The device will be compatible with a 32GB memory card. The Nokia Xpress will rock a 0.36GHz processor.
On the camera end, rumors state that the device will be equipped with a 0.3MP on the rear end and all these specs seem to belong to a miniature model! We will get to see a 1200mAH battery backup. With a T9 keyboard and 8MB of RAM, the device will completely be based on music and entertainment.
Nokia Xpress Music 2020 Expectations-
There is no reason for people to specifically buy this device yet. Smartphones nowadays provide every single feature that one requires and demands. We can even alter the sound output however we want. Out of all these features, the only thing that can keep the users wanting to buy this Nokia device would be the excellent sound quality, easy portability, and mind-blowing build quality and we hope the devices match all o these expectations.
Nokia Xpress Music 2020 Price-
Though there are tons of choices for a budget of Rs. 5000, this OG, legendary device type will cost around Rs. 2000+ as it carries the tag of being like the older Nokia Music phone that costs Rs. 4000+.
Nokia Xpress Music 2020 Release Date-
There are no details about the launch of this Nokia device. We can assume the third quarter of the year 2020 to be the host of this device.
Note: We will update the article when we receive any news about Nokia Xpress Music 2020, so stay tuned. Also, share this article with all those who are waiting for this gadget.