Super Cell's Royale has turned 5 years old this month. And it decided to treat its fans with an amazing update. Clash Royale has introduced a special feature called Magic Items. These Magic items will lessen the grind of upgrading the cards and make the progression much more easier. Here is everything you need to know about the Clash Royale Wild Cards.
Clash Royale Magic Items
The Clash Royale's new update introduces new Magic items into the game, similar to what we have seen in Supercell's other strategy game, Clash of Clans. The Magic items will be available in 5 new variations;  Wild Cards, Book of Cards, the Book of Books, Chest Keys, and Magic Coins. Each item has a completely different function. These items are consumable and can be used to upgrade the cards and open chests. One such item is Wild Cards.
What are Clash Royale Wild cards?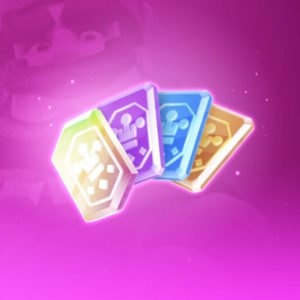 The Wild Cards have the ability to take the form of any card of the same rarity. You can use Wild cards to add upgrade progress to any of the cards with a similar rarity. Moreover, the Wild Cards are available in all rarities.
Where to obtain Wild Cards?
You can get the Magic Items from Chests (for Wild cards only), Pass Royale, Trophy Road, Special Challenges, Global Tournaments, and from The Shop.
Wild Cards in Chest
The only Magic Item that will appear in chests is Wild Cards. They will be available to unlock in chests from Arena 4+. The probability of getting Wild Cards in a chest is largely determined by the Arena from which the chest was collected.
Wild Cards in Pass Royale  ( Extra Free Rewards)
The Legendary card has been transformed into a Legendary Wild Card. The following Wild Cards will be added to the free rewards:
Arena 4-6
50 Common Wild Cards

10 Rare Wild Cards

4 Epic Wild Cards
Arena 7+
100 Common Wild Cards

20 Rare Wild Cards

10 Epic Wild Cards
The Legendary card on Tier 35 has been upgraded to a Legendary Wild Card. On the other hand, the wild cards have been added to both Pass Royale rewards and will replace the random card stacks in the game.
In conclusion, the Wild Cards seems like a brilliant addition because it will help you to concentrate on updating a particular card more easily.