Since Adopt Me features a lot of pets, knowing their true worth is a difficult task. So, in this article, we will be sharing some information on the Neon Seahorse pet in Adopt Me and disclose its worth during trade. Continue reading to know more.
Adopt Me 2021
If you are in Roblox, then you probably know about Roblox's #1 game, Adopt Me. Well, Adopt Me has been sitting in the #1 spot for quite a long time and why shouldn't it be. It is one of the best games on the Roblox platform which features different pets. Each pet is unique and can be obtained by hatching eggs or trading.
Currently, Adopt Me is live with the Ocean eggs update which introduced some really cool ocean pets including sharks, seahorses, and many others. All these pets can be hatched from the Ocean Egg featured in the update but the thing is that they are rare pets. In this article, we will be discussing the Neon Seahorse pet in Adopt Me and find out its worth.
Adopt Me- Neon Seahorse Pet and how to get it?
So, the Seahorse pet is labeled as a limited rare pet obtainable through hatching the Ocean Egg or through trading. However one needs to have 4 full-grown Seahorse pets to convert it into the Neon Seahorse. From this, it is pretty obvious that the Neon Seahorse pet isn't a common one. The Neon Seahorse looks something like this-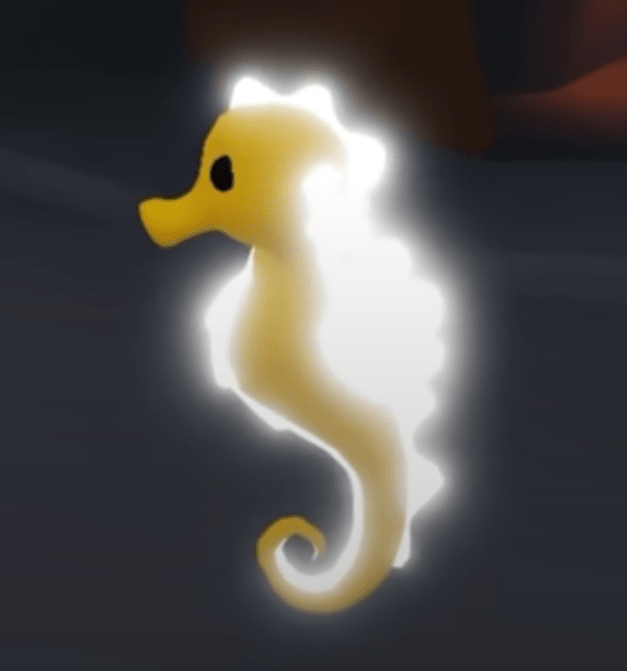 If you don't want to invest the time it requires to convert a normal Seahorse pet into the Neon version, then you have to trade it with some really valuable pets. Since it is a limited rare pet, it is worth a lot.
Adopt Me- Neon Seahorse Pet Worth
Well, if you have the Neon Seahorse Pet in Adopt Me and you want to trade it, then it is necessary to know its worth. We think due to its limited rarity, the Neon Seahorse Pet should be traded only when an ultra-rare pet or a legendary pet is offered. Or you can even trade it with other rare neon pets which you like, but no less than that. Otherwise, you will be wasting its worth.