Video games are undoubtedly more fun with friends. Need For Speed (NFS) Unbound also has an online multiplayer feature. This means that you can invite and play the game together with your buddies. But, a lot of players don't know how to do so. It is quite natural because the game has so many menus and options. Players will be glad to know that it is very easy to invite their friends to play together in the game. So, if you are looking for more information and want to spend some quality time with your pal, then you have come to the right place.
Need For Speed (NFS) Unbound is the latest installation of the NFS series. The newest title has a lot of different things that make it unique from the previous games. Firstly, the graffiti-style art and graphics look really good. Combined with realistic-looking cars, the overall aesthetics of the game make it interesting. The large roster of cars is also a sight to behold. You will also find some old-school nostalgic vehicles on the list as well. NFS Unbound also has a multiplayer mode where you can participate in all sorts of challenges alongside your friends. So, we are going to help you invite your buddies and play together.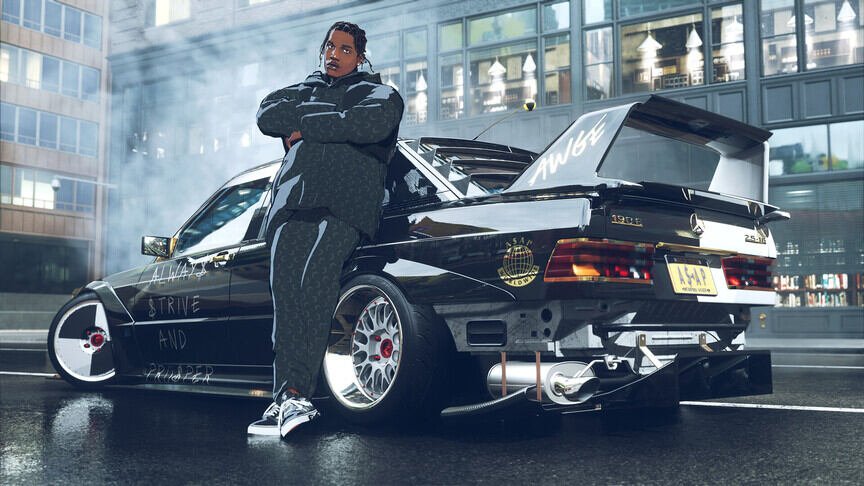 Need For Speed (NFS) Unbound: How to Invite & Play with Friends Online?
As we mentioned before, it is very easy to invite your friends to play together in Need For Speed (NFS) Unbound. To do this, all you have to do is first launch the game. Then head over to the lobby and access the Player Search Area. Once you do this, you will need to find the search bar on the screen. Here, you will need to type your friend's EA ID and then click on Add as EA Friend. Once your friend accepts the requests, you will be able to add them to your friend list.
Now, the initial preparations are all complete. Next, simply head over to the multiplayer mode which is called Lakeshore Online. Here, you will find the option to invite your friend. When you click this button, you will be able to invite a friend from your friends list and enjoy the game together, irrespective of the platform you are playing on. Yes, NFS Unbound supports Crossplay. Well, this brings us to the end of this article. We hope that you found it helpful. Stay tuned to Digi Statement, and happy racing.