Need for Speed (NFS) Unbound is around the horizon and folks have many questions regarding the game. One widespread query that most players have is whether they can play the game offline or not. Most EA games require you to constantly be connected to the internet. People have previously requested EA to remove this restriction. This is a genuine request as the need to have an internet connection while playing the single-player mode of the game does not make much sense. But then, there are the cloud saves that require you to be connected to a network in order to work.
Need for Speed (NFS) Unbound is one of the most awaited EA games. Folks want to enjoy the thrill of racing with a new art style. The game also has some solid gameplay mechanics that will elevate your overall experience. The new storyline along with various options for character selection is a great thing. The developers have also revealed that the vehicle customization options in NFS Unbound are better that the previous games in the series. Players will be able to fine-tune their vehicles according to their playstyles. So, it will be interesting to see what other options will players get when the game finally rolls out.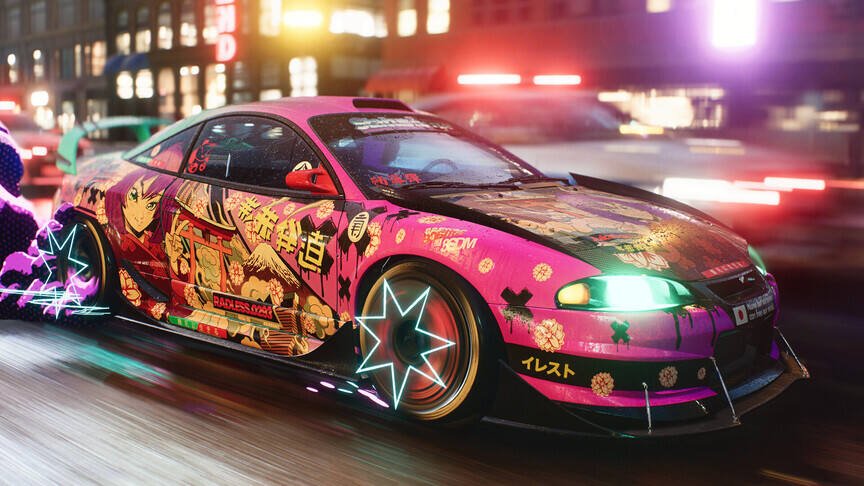 Can you play Need for Speed (NFS) Unbound Offline without Internet?
Fortunately, it seems like folks will be able to play Need for Speed (NFS) Unbound offline without an internet connection. Some people with EA Play have been able to try out the game earlier than others. These players have confirmed that the game's story mode is playable even when you are not connected to the internet. Though, you will require a connection in order to log in and access the online cloud saves. You will also need an internet connection to access the online and multiplayer contents of NFS Unbound.
Other than that, you can play the single-player story mode without any issues even if you don't have an internet connection. This is great news for folks who either don't have a good network or don't like to stay connected while enjoying single-player content. It seems like EA finally decided to add an offline feature to their new game. We will share more information once the game is available to the general public. Till then, stay tuned to Digi Statement, and happy gaming.