Need for Speed (NFS) Unbound features some of the unique cars in its roster that many adore. It ranges from regular convertibles to hypercars that are rare in real life. Among the hypercars, Buggati is one of the names that has produced some of the finest models like the Veyron, and the Chiron Sport 2019. If we talk about the performance, it can smoke any car in any type of race and many prefer it over other cars in the game. However, the conditions to unlock it in NFS Unbound are complicated and might be hard for newcomers to understand. This is where this guide comes in. Continue reading the article to know how to get Bugatti Chiron Sport 2019 in Need for Speed (NFS) Unbound.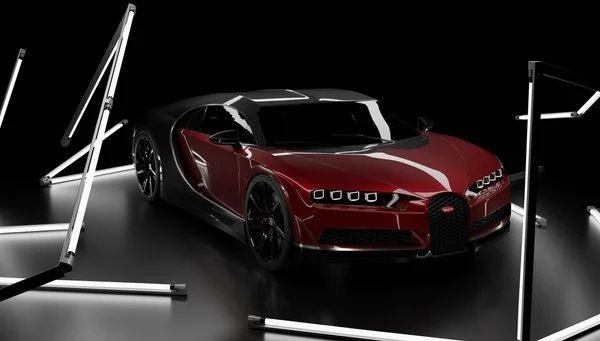 How to get Bugatti Chiron Sport 2019 in Need for Speed (NFS) Unbound?
Among all of the hypercars that are in Need for Speed (NFS) Unbound, the Chiron Sport 2019 is among the very few that have a 400+ performance rating. Even on Stock configuration, the performance is nothing to scoff at, and is a tier S+ car. Although NFS Heat players were in the hope to get this car but were later disappointed, NFS Unbound players are lucky to get this car in the game.
You'll have to win a lot of races to earn that amount of cash for Bugatti Chiron Sport 2019. Depending on your skills, you can use it in every type of race like Sprint, Circuit, and even Drift. However, it is challenging because of its sheer horsepower, and chaining drifts will require the utmost concentration. For those who like to customize it, this car features many parts that you can change like Body Kits, Rims, Spoilers, and more. As for the conditions on how to unlock it, we have listed them below for you to check out.
Progress through the story
Given that Bugatti Chiron Sport 2019 is a hypercar with amazing stats, you'll have to progress through the story. Once you've reached the point that you've unlocked the S+ performance tier, then you'll be eligible to purchase it in the game. However, you'll need to have a whopping total of $3,665,000+ to buy the car and upgrades. Upgrades cost a lot and are very worth it and you'll dominate every race in the game in no time with this beast.
We hope that you enjoyed reading this article. Stay tuned for more updates about NFS Unbound, guides, news, and more at Digistatement.