Many players are facing the Game Progress Not Saving issue in NFS Unbound. Due to this, players are frustrated since their progress is not saving and they have to start from scratch every time they launch the game. If you are also facing the same, then you are at the right place. In this article, we have listed several methods that can help you resolve this issue easily. So, continue reading this article till the end.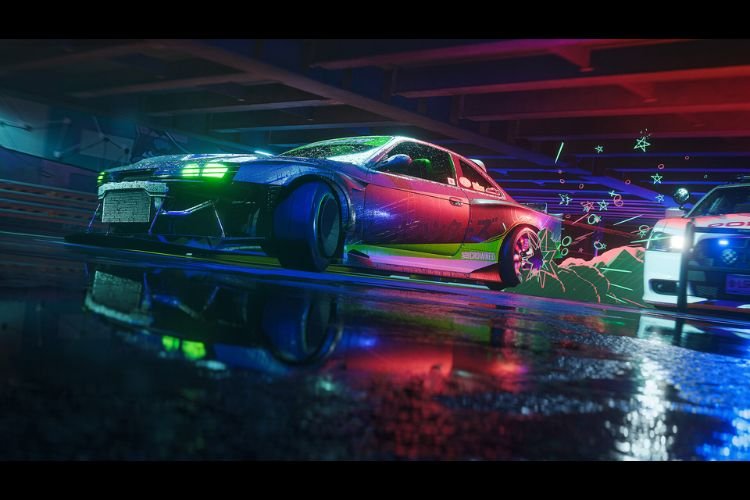 Fix: NFS Unbound Not Saving Issue
There are multiple reasons that can cause this issue. Thus, there are also multiple methods through which this issue could get resolved. Here are some workarounds that you can try to fix this annoying issue:
1) Allow the game exe file to your antivirus program/Windows Security & Firewall
There is a possibility that your Antivirus Program or Windows Security is interfering with the game's operations, and therefore causing this problem. To fix that, make sure to temporarily disable your Antivirus Program. In case you are not using any third-party antivirus program, then you must allow this game through Windows Security. For that, follow these steps:
Type "Virus and threat protection" in the Windows Search Bar and hit enter.
Scroll down to select the "Manage Ransomware Protection" option.
Here, select "Allow an app through controlled folder access" and then "Yes" to allow.
Now, select "Add an allowed app" and then "Browse all apps".
Now, head to the game installation folder and add the .exe files to the list. For Steam, the default location of the game installation folder is- C Drive > Program Files (x86) > Steam > steamapps > common > NFS Unbound. For Origin, the path is- C Drive > Program Files (x86) > Origin Games > NFS Unbound.
After adding the .exe file to the list, launch the game, and then try saving your progress. If the issue is not resolved, you can try the same after allowing the game through Windows Firewall. To do the same, you must follow this path:
Control Panel > System and Security > Allow an app through Windows Firewall > Change > Allow Another App  > Browse. Now navigate again to the game installation folder and add the .exe files.
2) Close OneDrive/Google drive
If One Drive or Googe Drive are running in the background, make sure to shut them down. You can check the same by heading to the Task Manager (Ctrl + Shift + Esc)

3) Special Characters
Make sure that your Windows Username does not have any special characters like @, $, %, etc. If there are, consider changing your username to something else that doesn't have any special character. This is usually due to the fact that your game saves are located in your Username folder in the C drive.
4) Verify Game Files
Maybe there are any corrupted or missing files that are triggering this issue. To eliminate this possibility, go to Steam > Library > right-click on NFS Unbound > Properties > Local Files > "Verify Integrity of Game Files". If you are using Origin, go to the game's page on Origin, select Settings, and click on Repair to start verification of game files.
5) Delete Save game files
If none of the above-mentioned methods helped you out, then you can try deleting the saved game files. Deleting the previously saved files from documents can help solve this issue. But you must note that it will cost you the progress that you have made. The location of the saved game files is- Documents\Need For Speed(TM) Unbound\SaveGame\savegame
So, these were some methods that can fix the NFS Unbound not saving issue. If you found this article helpful, share it with your friends. We will update this article with more relevant information once we fetch it, so make sure to stay tuned with us.
Related: Need for Speed (NFS) Unbound: How to change Difficulty