In today's world where we all are fighting against an invisible enemy and have been advised to stay at home as much as possible, it is important for us to continue getting our entertainment through various mediums. Well, in this case, the best thing you can go for is online content. Apart from that, to ensure that you are safe and what precautionary measures you need to take for yourself, you need to take the latest updates every minute. For that, live news is the best option for you. Well the NBC App can easily fulfill both these demands.
NBC App is an app where you can stream live TV by linking it with your service provider. The app provides you the new and latest local as well as national news to keep you updated with the latest happenings around the world. The app has a wide collection of your favorite shows and movies. You can watch your choice of TV shows and movies anytime and anywhere. Along with all this, NBC App also has a collection of old and classic TV shows with which you will be able to reconnect your good old days. The app is supported on all devices.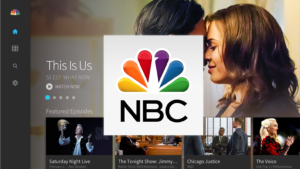 Now recently users have reported a problem related to the NBC App. Users have complained that the app is not able to link with the TV provider. Users said that the app shows an error every time when they try to link it with their TV provider. A user also said that the app is not allowing her to link her TV provider and when she tried to contact the customer support of the NBC app, they did not respond.
Users said that because of this error, they are not able to watch their favorite shows and movies and not able to live stream any channel. People said that they turned off their devices, turned it on again, and tried to link it but it failed every time. Some said that they are able to link the app with the TV provider through another device but they can't do the same from the device they have been using for a long time. If you are facing the same issue, there are a few things you can try to fix by yourself –
Try loading the TV provider menu again.
Clear the cache and cookies from your web browser.
Disable the pop-up blockers or similar extensions on your browser.
Switch your browser to private or incognito mode.
Try using a different web browser.