If you have a habit of watching live TV and online web series and movies, then you should choose the NBC App. NBC app has all the episodes of your favorite shows. You will be able to watch live TV. You can also stream episodes of all the NBC TV shows and classic hits. Users can also live stream national and local news. Series from other networks have also been included in the NBC App. This includes Bravo, E!, Oxygen, SYFY, USA, Telemundo, and more. With the NBC App, you can watch all the episodes of the classic TV shows in one place.
The NBC App is now available in most of the markets around the world. You can stream live news, local or national by linking it to your TV service provider. You will be able to watch the episodes of the brand new NBC series the day after they air. Classic TV shows that you might have loved for a long time have been included in the collection of the app. You can watch your favorite TV shows with the use of closed captioning by pressing the "CC" icon in player controls.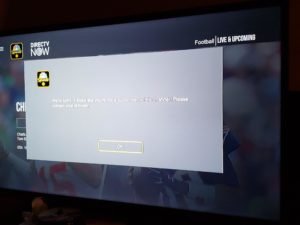 Now recently users have reported a problem related to the NBC App. Users said that they are not able to access some content on the NBC App. There are a few videos which whenever a user tries to play, it says that he or she is not authorized to access the content. It is a very common issue that has been reported by the NBC App users. Users also said that they were able to watch some TV shows and movies in a particular day. When they tried to play the same thing on the next day, it showed the authorization error.
Some users have complained that they are not able to access any content at all in the NBC App. Almost every video has been showing the authorization error. Some have reported that sometimes the video stopped playing in between. When they tried to play it again, it displayed the authorization error. If you are facing the same issue, there are a few things you can try to fix the issue by yourself –
Sign out of your provider in the settings of the app. Again sign in to your provider with the primary address on the provider account in the settings section the app and try again.
Reset the device you are using.
Force stop the app in your device settings.
Clear the cache of the app, relaunch it and see if the problem still exists.