About NBA 2K20: NBA 2K20 is a basketball simulation video game developed by Visual Concepts and published by 2K Sports, based on the National Basketball Association. It is the 21st installment in the NBA 2K franchise and the successor to NBA 2K19.
You will be glad to know that 2K20 has revealed the five new cards in the Prime Series 1. And finally, the Prime-Series-1-Locker Code has gone live already. If you are interested, you can use these codes to get any of the cards.
Talking more about the codes, 2K20 has revealed the new Prime-Series-1-Locker Code on various social media platforms. Prime series features NBA stars like John STOCKTON, Wilt CHAMBERLAIN, Tim DUNCAN, Derrick ROSE, and others.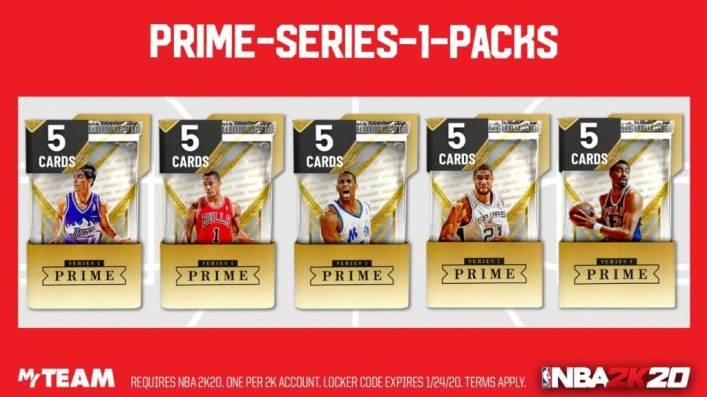 The new NBA 2K20 My Team Prime-Series has gone line on January 17 and will be available for a week, that is, till January 24, 2020.
Stay tuned, we will be keeping you updated with the news related to upcoming Prime Packs.