Rocket League fans were obviously waiting eagerly for the release of NASCAR and Formula One content to the game. At long last, Panic Button Games has come through with the bombshell announcement that exclusive NASCAR racing machines and decals will be live on Rocket League on May 6th!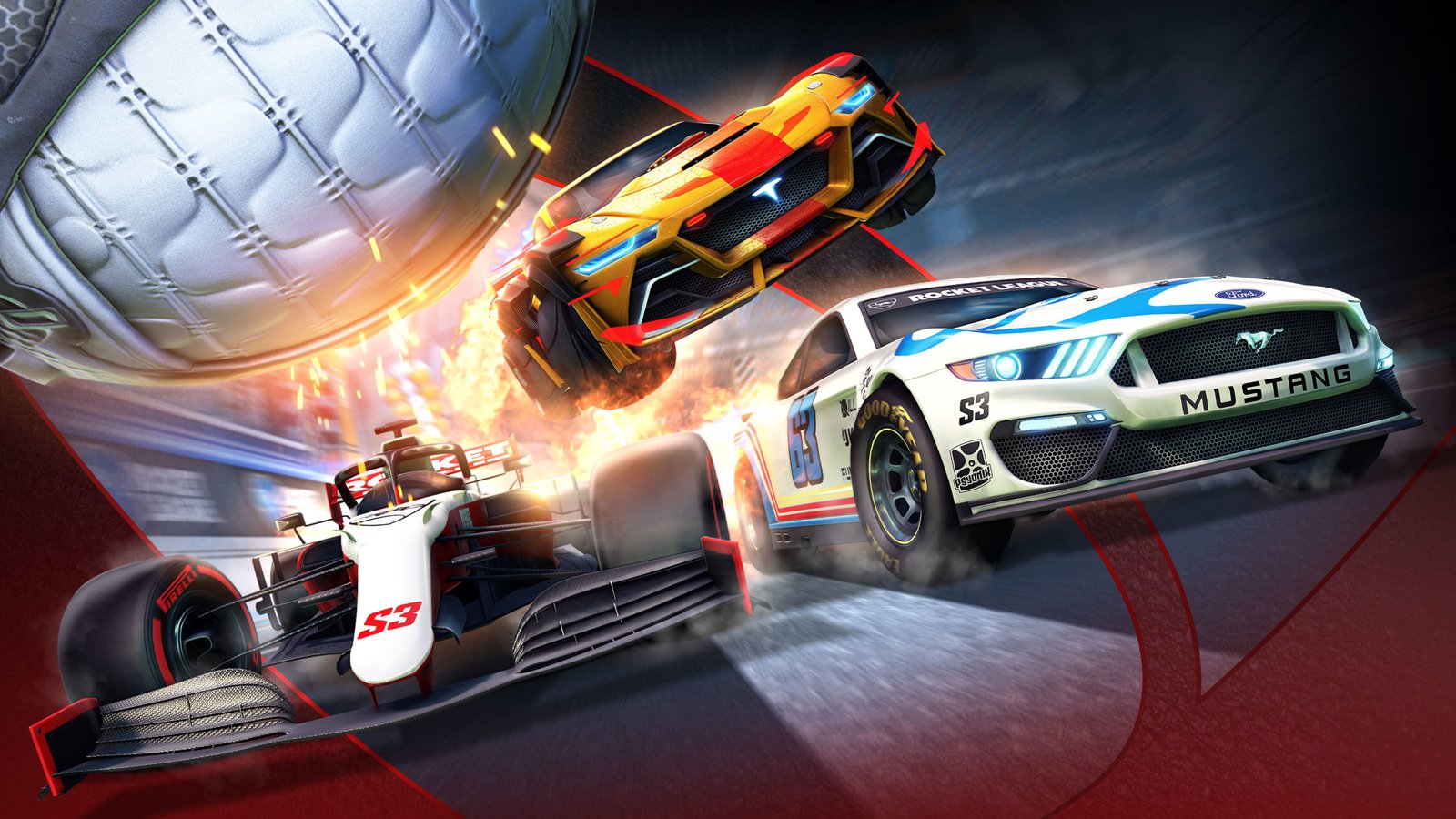 As motorsport enthusiasts gear up for May 9th's NASCAR cup series race, Rocket League is looking to take advantage of the piqued interest in NASCAR this week to release a new fan pack.
What's in the new fan pack?
There are three new cars included: the muscly Ford Mustang, the rambunctious Chevvy Camaro, and the elegant Toyota Camry. All of these new vehicles can be customized with different, fresh, and flashy decals with unique racing numbers. One of these is the #10 of Steward-Haas Racing, currently used by two-time champ Aric Almirola. While these decals are exclusive to NASCAR vehicles, you can even deck out your regular vehicles with the NASCAR x RL decal and the Goodyear racing wheels for the ultimate crossover between the two worlds. See the full list of what's in the pack here.
Do I have to rush to get the NASCAR content?
Well, not exactly. You have between May 9th and May 12th to buy the fan pack for 2000 credits. Don't worry if you miss it though, since RL has confirmed that the NASCAR 2021 Fan Pack will be back throughout the year in sync with major events in the NASCAR racing calendar.
What about Formula One?
When season 3 kicked off, RL promised to bring us content from NASCAR, which has happened, and from Formula One. We're still waiting on a follow-up on F1 content. It has to come out in May, that is for sure. The Spanish GP is on May 9th, the same day as the NASCAR Darlington race. Our best bet then is F1's last race in May: the Monaco GP. The most exhilarating and punishing track in F1 will most likely be accompanied by exclusive Rocket League content!