The stage is setting for the potential one on one fight between Shigaraki Tomura leader of the villain league and our UA boy Izuku(Deku), Deku rushes towards Tomura ignoring Bakugo and Rock-Lock's warnings.
Aizawa is currently out of the battle because of the serious injury he got from fighting Tomura. The fight between heroes and villains is just getting more and more intense by each chapter.
MY HERO ACADEMIA CHAPTER 283 RAW SCANS –
In the last chapter, we saw how Aizawa got injured and lost his left leg and right eye because of the quirk erasing bullet. Tomura kept on attacking him but Shoto freezes his hand before he could have used the 'Decay' quirk on Aizawa and Deku pulled him out from there. Deku, Bakugo, Shoto, and Ryuko all tried to stop Tomura from targeting Aizawa even further.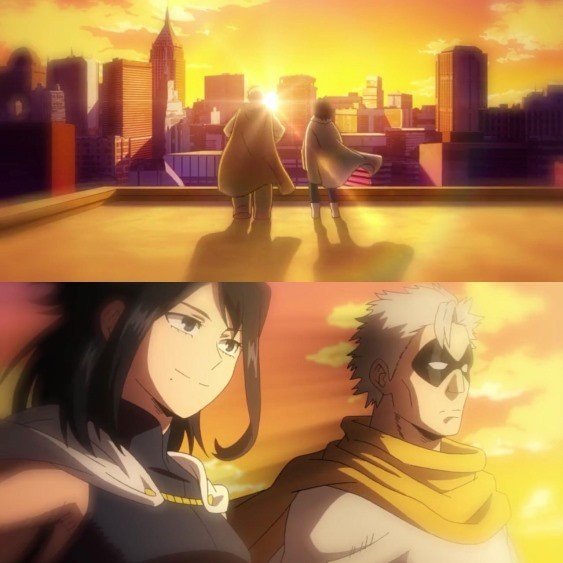 In this raw scan, we see that some students at the Hero Academy try to stop Gigantomachia, who is destroying everything around him. On the other hand, Deku confronts Shigaraki, who shows a superb look as implying that he is taking down all the heroes. And when he sees that, Deku gets even angrier. At the end of the Chapter, Deku is seen using Nana Shimura's quirk 'Float' and now can fly. This can be very helpful in the fight with Tomura, Deku can fly and use his long-ranged attack Black-whip to Tomura without risking touching him. Gran Torino is barely hanging (on his last breath), remembering the moment when he used to fly wit Nana Shimura back then.
Check out the RAW SCANS here
---
MY HERO ACADEMIA CHAPTER 283 RELEASE DATE –
The latest chapter was released on the 30th of August 2020. And since there is no break this week, the next chapter is scheduled to release on the 6th of September 2020 on the official sources like Viz.com.
Regularly visit our website to keep track of updates and schedules regarding the manga. We will update you if any changes take place.
Also, we, here at DigiStatement, do not support any kind of illegal sources. We encourage you to read the chapters from official sources only if possible.
WHERE TO READ MY HERO ACADEMIA CHAPTER 283 –
You can read the latest chapter of My Hero Academia online as soon as they are released on VIZ media and Shueisha's manga plus official websites and Apps. Note that the raw scans for new chapters are usually released 2-3 days in advance. So make sure you read your manga from the official websites as this will help the manga creators.