The latest chapter 280 of the manga 'MY HERO ACADEMIA' is very action-packed. So we will be discussing 'MY HERO ACADEMIA CHAPTER 281' release date, raw scans, and spoilers. You can check out release dates below if you don't want spoilers.
MY HERO ACADEMIA CHAPTER 281 SPOILERS –
The chapter mostly focuses on Mina, Kirishima, and their relationship and stories of the past (when they were mid-schoolers). In the last chapter, Mina jumped in the air to throw the Jar into Giga's mouth while Mt Lady was doing her best to pin Giga down for some seconds. But Giga's voice catches Mina off-guard and was about to get attacked by Giga. But Kirishima flames covering him as he rushes through the burning forest saves Mina. Tetsutetsu catches Mina. Kirishima takes the Jar, climb up on Giga's arm and but Toga destroys the Jar by throwing a knife at it. Kirishima spins around mid-air somehow manages to throw the 2nd Sedative into Giga's mouth. He has always been brave enough to perform tasks like these when it's needed without caring about his own life and safety that's what makes him a true hero.
Giga gets pushed back by cannon fires by Momo before he could have attacked Kirishima. Momo then saves many students from the fire using flame-resistant covers.  Pro Heroes like Majestic, Gang Orca, Fatigue, and others are charging towards Giga. Endeavor has defeated Shigaraki and tells him that brute force isn't the way a true leader leads, in which Shigaraki responded that's what you believe but for him, Heroes are the people who save other people at the cost of hurting their own families. Those words are powerful when aimed at Endeavor because Endeavor is having family-related problems for a long time now even being the no. 1 hero.
Leauge has to deal with pro heroes coming at them right now. If the Liberation army can stop the heroes somehow, there is no obstacle for the league to go to Tomura and help him. If Giga manages to reach to Shigaraki, that means Dabi will too. Dabi and Endeavor will at the same place and what if Dabi reveals himself as Touya Todoroki. It will not only validate Shigaraki's point of view but also give Endeavor a hell lot shock. The son who he thinks was dead because of his fault, is none other than one of the league villain Dabi.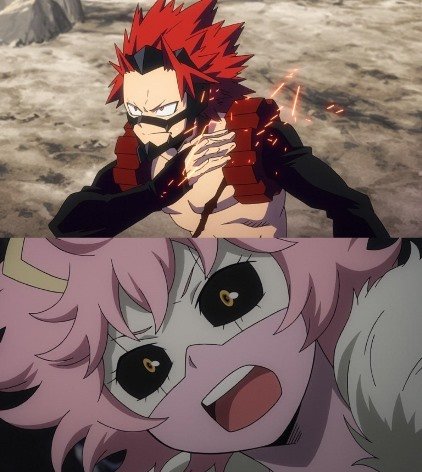 MY HERO ACADEMIA CHAPTER 281 RELEASE DATE –
The latest chapter released on the 10th of August 2020. And since there will be no break next week, the next chapter will release on the 23rd of August 2020 on the official sources like Viz.com.
Regularly visit our website to keep track of updates and schedules regarding the manga. We will update you if any changes take place.
Also, we, here at DigiStatement, do not support any kind of illegal sources. We encourage you to read the chapters from official sources only if possible.
WHERE TO READ MY HERO ACADEMIA CHAPTER 281 –
You can read the latest chapter of One Piece online as soon as they are released on VIZ media and Shueisha's manga plus official websites and Apps. Note that the raw scans for new chapters are usually released 2-3 days in advance. So make sure you read your manga from the official websites as this will help the manga creators.