With every single day, we are seeing OEMs breaking their domains and stepping into a larger domain. They are expanding their lineup of products to much other awesome stuff as well. Well, the same is happening is with MSI. Gaming PC brand MSI manufactures some of the most powerful gaming laptops, peripherals and Desktops as well. They bring some of the most powerful gaming setups to people. While the brand also manufactures some other gaming accessories, they have come with something interesting this time. MSI seems to have been working on some really cool Liquid coolers and now they are officially here.
MSI's first Liquid CPU coolers are here!!
Well, there have been some really good liquid cooling systems that we have been seeing around for some time. Let me tell you these Liquid Coolers from MSI are not just any liquid coolers you think it to be. These are the first series of Liquid Coolers from MSI. The brand calls it the MAG CoreLiquid Series. It's not just a single cooling system but does come with four different models. These are namely the MAG CORELIQUID 360R, MAG CORELIQUID 360RH, MAG CORELIQUID 240R, and MAG CORELIQUID 240RH.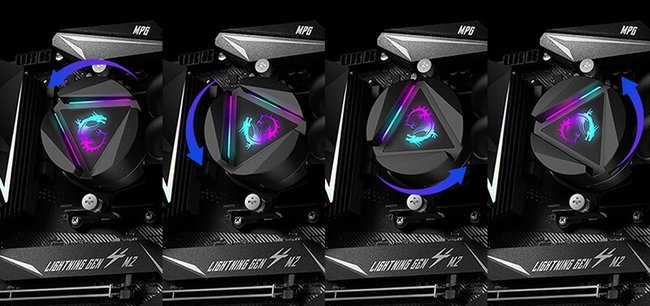 MSI has done a great job with these liquid CPU coolers. These can easily keep the system cool in the worst conditions and you will get optimum performance from your system. The build quality is awesome and it will stick around easily for a long time. One problem that remains with cooling systems is the noise it makes. That's definitely not the case with MAG CORELIQUID Coolers. To overcome the noise from the system, the pump has been integrated as a whole with the radiator. This relatively helps in making less sound than earlier. In the core, there is a three-phase motor that does reduce the overall vibrations and increases the life span of these coolers.
Apart from these coolers are crafted from three-layer netted plastic tubing with a reinforced mesh exterior. Above all of these, the looks and design aesthetics of these liquid coolers are just stunning. The amazing ARGB lighting is the cherry on top for these coolers. They make it look cooler than any other liquid coolers out there. Further, you can mount the cold plate the way you want using the 270 degrees rotatable blockhead.
What's more with the MAG CoreLiquid Coolers?
Well, apart from the coolers itself, you also get this amazing MPG MAX iHUB. You can just plug it with the coolers and you will be able to do more. From just simply organizing cables you can also have these awesome lighting effects via MysticLight. You can further also sync the MPG iHUB with an MSI motherboard through a Dragon Center. This lets you further regulate fan speeds by adjusting the PWM setting along with a custom fan curve.
So, you can level up your gaming setup with these amazing liquid CPU coolers from MSI. You will be able to extract more performance from your gaming beast with these coolers. So, what are you waiting for? Go, get one for yourself right now.
Stay tuned for further developments on these MAG CoreLiquid CPU Coolers from MSI and more such related content. Also, share this article with all those people who have been waiting for such powerful CPU coolers from MSI.