Competing and playing together in a racing game gives an adrenaline boost and lets players have a good time, especially on MotoGP 22 which requires serious skills to maneuver across curvy tracks. The series has been carried on since early 2000 from the PS2 era and continues to get better with each generation. The latest installment MotoGP 22 has everything you could ask from the immersive bike simulator, its realistic visuals, challenging tracks, and new game modes that are something every fan appreciates.
While we do love the competitiveness among friends, many of the fans were wondering whether MotoGP 22 supports crossplay, given the technological advancement of next-gen consoles. In this article, we'll be talking about the game and full details of crossplay. Continue reading the article to know more.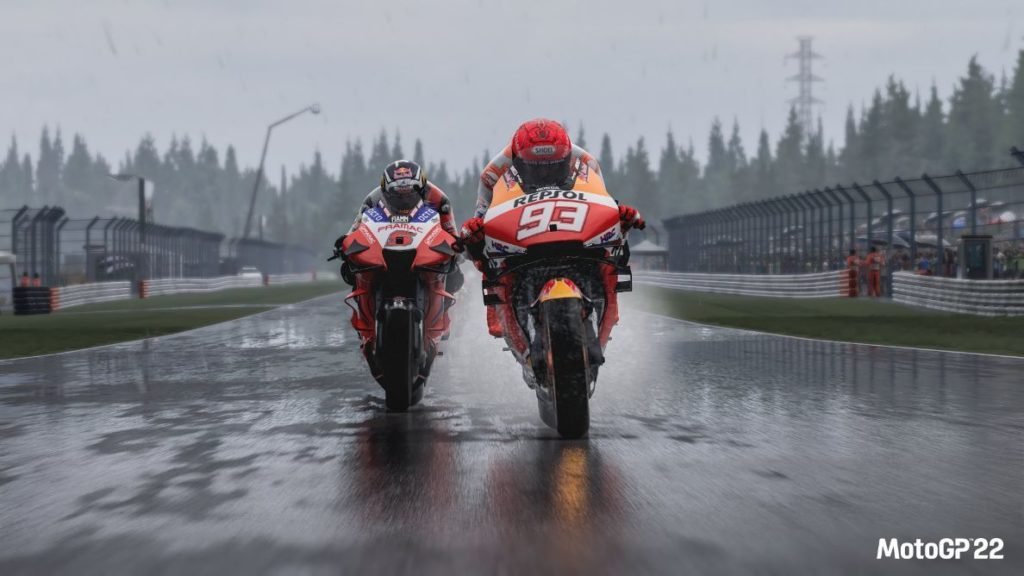 MotoGP 22
MotoGP is one of the fewest titles in gaming that caters to realistic simulation of motorcycle racing. Like real life, it features riders that made an appearance in the 2022 MotoGP season along with 70 historical riders that consist of legends and icons of the sport and can be played in the game. What's interesting is that for long-time fans, it offers the unique Nine: season 2009 game mode that lets you experience the golden days of Dani Pedrosa, Valentino Rossi, and other well-known legendary riders. To make the racing more fun and thrilling, it features more than 20+ tracks with detailed circuits and pits where players can feel the tension and the realistic experience of driving.
There's also a dedicated career mode where you can create a new team or join an existing one, giving you plenty of time to come up with new strategies, allocate R&D staff and use developments.
Does the game offer crossplay?
After investigating a lot about the game, we found that crossplay isn't planned or supported in MotoGP 22, but you can still get your friend to play with you using cross-gen multiplayer support. It means that if your friend owns a PS4 and you own a PS5, you can both play together in multiplayer mode and this applies to Xbox One and Xbox Series X/S as well. Another interesting feature that MotoGP fans will enjoy is the local 2-player split-screen that'll let players have fun while racing. Head to one of the races and feel the thrill of high-speed motorcycle racing while competing with your friends
We hope that you enjoyed reading this article, stay tuned for more updates about MotoGP 22, guides, news, and other stuff at Digistatement.