Mortal Kombat Onslaught brings the iconic Mortal Kombat franchise to the mobile gaming world in the form of a cinematic, turn-based RPG. Players can assemble teams of classic Mortal Kombat champions and engage in fast-paced, strategic battles, experiencing the vast world of Mortal Kombat on their mobile devices. However, some players are greeted with an "error running app" message, while others are stuck in a perpetual "Logging into Account" loop when attempting to start the game on their smartphones. This issue has left many players unable to enjoy the game as intended. So, we have featured this guide sharing some workarounds to fix the issue.
The issue of encountering errors while trying to run Mortal Kombat Onslaught isn't limited to a specific operating system. Gamers using both Android and iOS devices have faced this problem. Frustrated players have taken to various online forums and gaming communities to discuss their experiences, seek solutions, and share their insights. Well, if you too are struggling with the same, here's everything you need to know.
Mortal Kombat (MK) Onslaught Error Running App, Logging into Account Bug: Is there any fix yet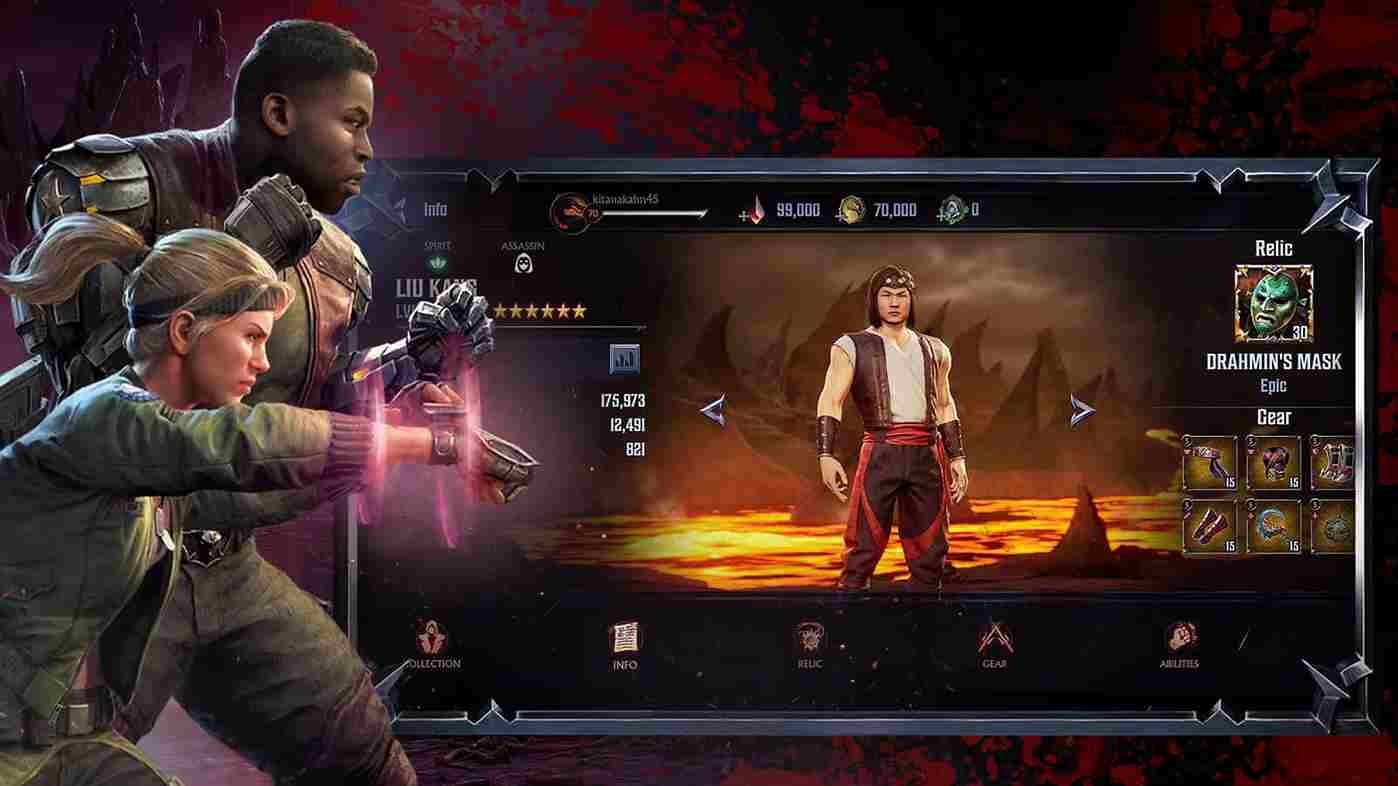 As of now, there is no official fix for these issues, leaving players in search of solutions. Players who have experienced these issues have taken to online forums to discuss potential workarounds. While these workarounds may not be official solutions, they have proven helpful for some. In this guide, we have listed the effective workarounds that are suggested by many to address the "Error Running App" and "Logging into Account" bugs in both iOS and Android versions of the game.
iOS Workaround
On iOS devices, Game Center seems to be the prime culprit behind the "Logging into Account" issue in MK Onslaught. Game Center, a service by Apple designed to enhance multiplayer social gaming experiences, can sometimes interfere with the game's functionality. Disabling Game Center has worked as a temporary solution for some users. So to disable Game Center, head to the settings app on your iOS device. Scroll through the setting options until you find Game Center, and open it. After that, tap your Apple ID, and then tap "Sign Out". Now, launch the game and check whether the issue persists. If that does not fix the problem for you, try reinstalling the game altogether, and make sure to keep the Game Center disabled while starting the game after reinstallation.
Android Workaround
Android users can also explore potential solutions for these issues. The first thing you can try is to clear app data. To do this, open your device's settings, navigate to "Apps", select Mortal Kombat Onslaught, and then tap "Clear Data". Furthermore, check for updates and ensure that you have the latest version of the game installed. Developers often release updates to address bugs and improve performance. And finally, if nothing else works, try uninstalling Mortal Kombat Onslaught and then reinstalling it from the Play Store.
Disable VPN (both Android & iOS)
If you are using a VPN irrespective of the OS you are playing the game on, consider disabling it before launching MK Onslaught. VPNs can restrict the game's access to its servers, thereby resulting in such issues. So, after disabling it, check whether the same issue persists.
With those workarounds, you might be able to play the game without issues. But keep in mind that the fixes mentioned here are potential fixes and, hence, may not work for everyone. Eventually, you will have to wait for the developers to release an update to fix this issue for a more permanent solution.
Anyway, that brings us to the end of this guide. We hope it was helpful. For more reads like this on all the latest games, make sure to bookmark DigiStatement. Read more: Call of Duty (COD) The Haunting Event Pharaoh Location: How to find & beat