Mortal Kombat 11 is a combat game published by Warner Bros. that was developed by NetherRealm Studios. It is the eleventh main installment in the Mortal Kombat series and the sequel to Mortal Kombat X, which was released in 2015. The game was announced at The Game Awards 2018 and released on April 23, 2019, and on May 10, 2019. This game is available on all gaming consoles like PlayStation, Xbox, Nintendo, PC, Mac, Android, and iOS. On PC, this game has been facing many issues. One of them is 'session no longer available error'. If you are facing this error and want to resolve it, we have it all covered in this blog.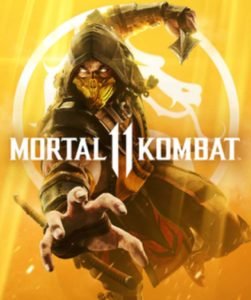 About Mortal Kombat 11
Mortal Kombat 11 incorporates a Custom Variation feature that provides a character customization system akin to the Gear system in NetherRealm Studios' previous DC Comics fighting game Injustice 2, which improves on the Variation system introduced in Mortal Kombat X.
Each character comes with a starting set of clothing, weapons, and moves that can be modified further by the player. However, unlike Injustice 2, the appearance of the characters does not impact their abilities in Mortal Kombat 11, allowing players to construct bespoke move lists irrespective of their character's look.
What is the session no longer available error in Mortal Kombat 11 on PC?
When users try to play the game with their friends or even online, on a PC they encounter this error. Matchmaking does not happen and the match does not start. This is frustrating to the players as they cannot play with their friends or enter any match with them.
Until now, the developers have not commented on the issue.
How to fix the session no longer available error in Mortal Kombat 11 on PC?
Although there are no patch updates available for this issue, we have some solutions which will help you fix the error on your PC.
Method 1: Change NAT Type to 'Open'
Changing the NAT type to Open can help you fix this issue on your PC.
Firstly, click on the Start menu button

After that, go to Settings

Then, click on 'Network and internet' option.

And choose the Wi-Fi option.

Then click 'Change advanced sharing options'

Finally, enable the 'Turn on network discovery' option and check the Turn on automatic setup of the network-connected device's box.
Method 2: Verify the Integrity of Game Files
Open the game store.

Find Mortal Kombat in your Store Library.

After that, click on the three dots on the right side of the Mortal Kombat line.

And then click on Verify.

Wait for validation to complete.

Launch the game.

It may take a few minutes to verify all your files and after that, your error will be resolved.
These steps should help you fix the error on your PC. If none of these methods seem to be working for you, we would recommend you to contact the Mortal Kombat 11 team for support.