Street Fighter fans got the latest SF6 in June 2023, and now Mortal Kombat fans are about to receive MK1 on September 19, 2023. Tekken fans, on the other hand, will get their share of fun next year in January. As the official release of MK1 draws closer with each passing day, the excitement around it grows steadily. For some, this wait was unbearable, and as such, they got their hands on the game, courtesy of the early access provided by WB Games to Kollector's and Premium Edition buyers. And as with most new releases, Mortal Kombat 1 players are currently dealing with a ton of in-game issues. One such is the controller not working issue on PC.
For most fighting game aficionados, their preferred method of input is controllers and fighting sticks. Keyboard and mouse work just fine, but it's hard to perform combos using them when compared to the previous two. Whether you like it or not, players need to accept the fact that some genres are better suited for certain types of input methods. Now, this particular issue isn't exclusive to MK1 alone. Both Starfield and Armored Core 6 had the same problem. Since a lot of games have had the same issue, it's possible that the workarounds that fixed the issue in those games will fix it in MK1 as well. So, we have featured this guide for the same.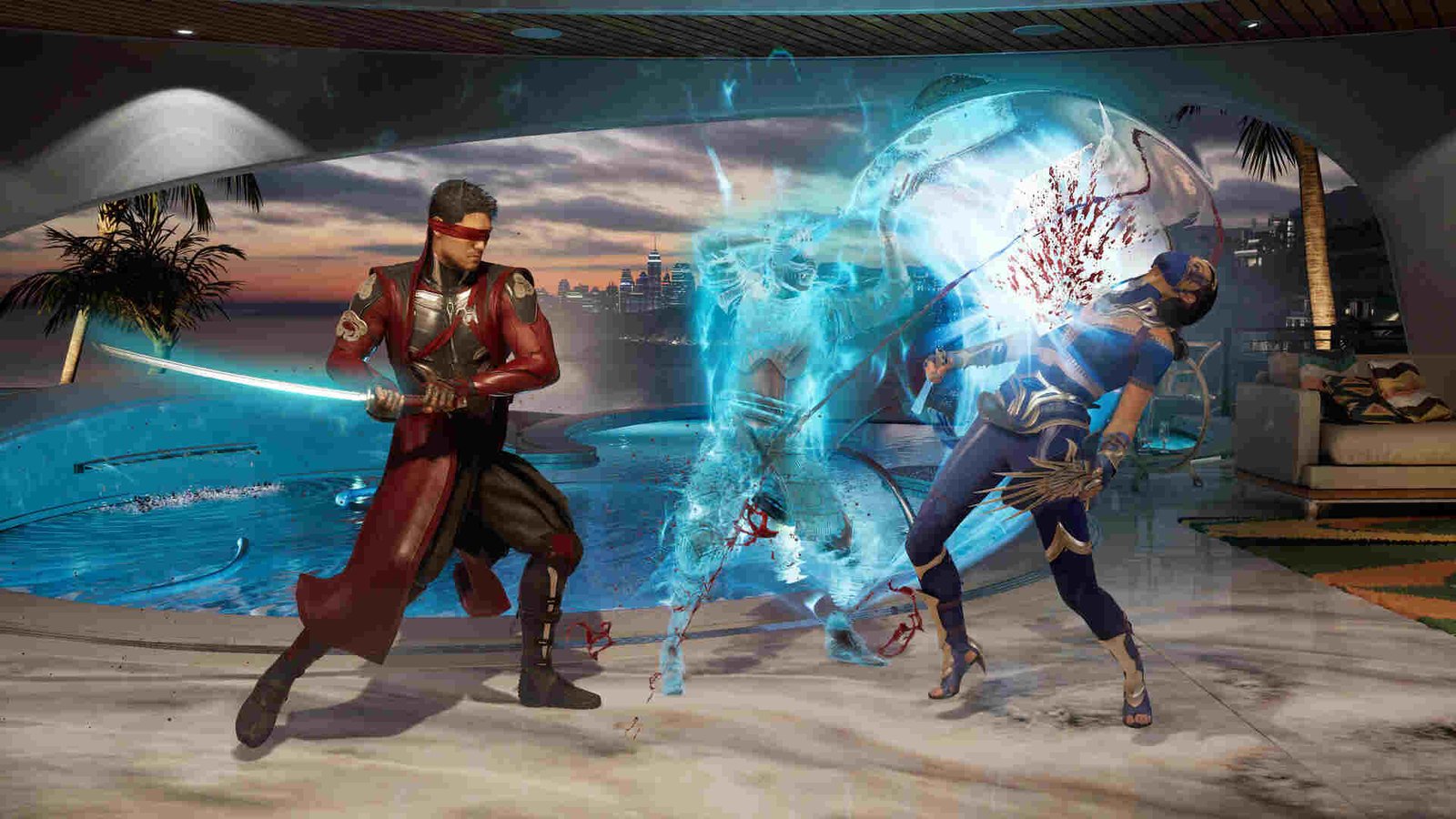 Mortal Kombat 1 (MK1) Controller Not Working Issue on PC: Is there any fix yet  
While there is no official fix, there are a bunch of workarounds you can try to get rid of the problem. However, note that these are potential fixes and aren't guaranteed to work, but considering their effectiveness, they are worth a shot.
Disable Steam Input –
When it comes to controller issues, disabling Steam input is usually the best option. To do this:
Open Steam and head to the library.
Next, find Mortal Kombat 1 in the list below and right-click on it.
Select Properties > Controller.
On the right side of the window, click on the drop-down menu and select Disable Steam Input.
Switch to wired –
Players who are unable to get their wireless controller working in the game on PC are highly advised to switch to a wired connection. Use the cable that came bundled with the controller, and then check if the inputs are working fine or not.
Disable Overlays–
Steam's Overlay feature is known to cause a myriad of problems, and so, we suggest you disable it. Follow the given steps:
Open Steam and head to the library.
Next, find Mortal Kombat 1 and then right-click on it.
Select Properties > General. On the right side of the window, you will see the "Enable the Steam Overlay while in-game" option.
Untick that option and click on OK to end the process.
While you are at it, disable other overlay applications too like Discord, and Xbox Game Bar.
Restart –
If you haven't tried restarting, do it. Don't stop after restarting the game. Perform a restart of your controller too. Once you have done that, connect your controller and see if you can use it without any major issues.
Launch the game in Big Picture Mode –
Players can also try entering Big Picture Mode on Steam in order to fix this issue. All you need to do is go to the top right-hand corner of the Steam client window, where you will find the Big Picture Mode icon. Click on it, and you will enter Big Picture Mode. After this, connect your controller, launch the game, and check whether it works.
Get the Xbox Accessories app –
This one is mainly for Xbox controller users. There's an Xbox Accessories app in the Microsoft Store. Download and install it first. Next, pair the controller and update it if there are any pending updates available. After this, launch the game and check if the controller functions.
Update controller –
These days, most controllers, from the first to the third-party ones, come with their own firmware update. If you don't update them regularly, like your PC and other devices, issues like the one you are currently facing will become much more common. Consult the controller's manual and update it accordingly.
Use another controller –
If you've got another controller lying around, use that one. Doing so will clarify one thing, i.e. if the issue is with the controller or the game itself. It's basically killing two birds with one stone.
Repair game –
At times, the cause might lie in the game missing some of its crucial files. Fortunately, by repairing game files, you can correct this problem. So, open Steam and then navigate to the library. Next, find Mortal Kombat 1 and then right-click on it to select Properties > Installed Files > Verify integrity of game files. After the verification process is over, restart your PC.
Disable controller settings in Steam –
Players who are playing the game through Steam can try disabling every controller setting and then connecting their controller. Just go to Steam> Settings > Controller tab. On the right side of the window, you will see all the current controller-related settings. Toggle off all. Next, connect your controller and check if it works.
By following the given workarounds, you should get the controller working in Mortal Kombat 1 on your PC. If you find this guide informative, make sure to follow DigiStatement for more such interesting content. Also read: Mortal Kombat 1 (MK1) Stuttering & FPS Drops Issue: Is there any fix yet