Materials in Monster Hunter Rise are like gold for hunters that they can use to craft weapons and armor that offer greater protection and nullify some of the status effects of certain types of monsters. The Sac materials especially are one of those materials that can be secured by capturing or killing low-ranked monsters and Frost Sac also comes under that category. It is used by many players for crafting recipes for weapons and armor in the game and if you're looking to farm Frost Sac, we've got you covered. Continue reading the article to know how to get Frost Sac in Monster Hunter Rise.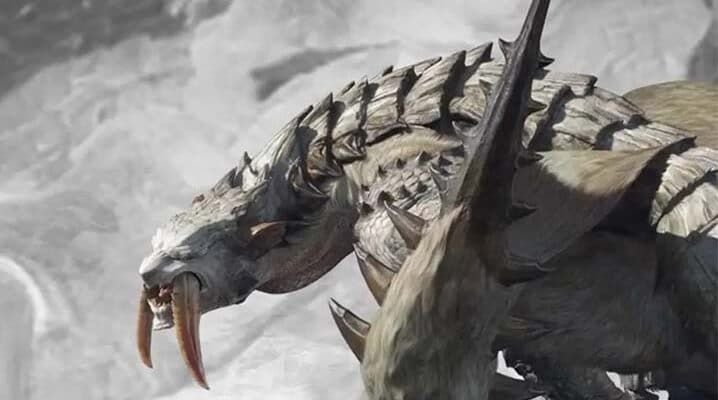 Details about Frost Sac in Monster Hunter Rise
Like its name, Frost Sac is used as a catalyst to craft weapons and armor with ice attributes and takes a while until one can farm enough of it. Similar to other Sac materials, it can also be farmed by hunting large monsters and you're in luck as it can be encountered in low-rank quests. This material is used in Goss Harag and Barioth weapon trees with few exceptions. Now that you know the basics of Frost Sac, it's time we delve into how you can farm more of the Frost Sac. See the next section below.
How to craft Frost Sac in the game?
The place that you can start with to farm Frost Sac is on Frost Island and the monster that you need to defeat is the Barioth. However, it'd be best if you don't underestimate this monster and for a low rank, it's very dangerous, especially for players who are new to the game. Not only is it armed with lethal fangs that can deal huge damage if it connects, but its speed is also the problem, making it a force to be reckoned with.
The probability of getting Frost Sac is just about as every other monster that drops Sac materials, the reason why it's hard to get it is mainly because of the monster's higher level. Even so, if you're determined to farm as many Frost Sac as you can, you'll have to get familiarized with the attack patterns and deal damage with powerful spells and weapons. If you're skilled enough, you could also try to capture Barioth as the chances of getting Frost Sac increases to a huge margin and is worth a try since you'll be getting additional rewards.
We hope that you enjoyed reading this article, stay tuned for more updates at Digistatement.