"Hello Mi Fans" read a Mi Forum moderator's message to the ever so active and growing Mi community. The profile Mibatman came bearing the news of the full changelog of MIUI China Beta ROM. The post was quite significant and was accompanied by an informative note, that both acknowledges the user's issues and rolls out the deets on what's been fixed in the new edition.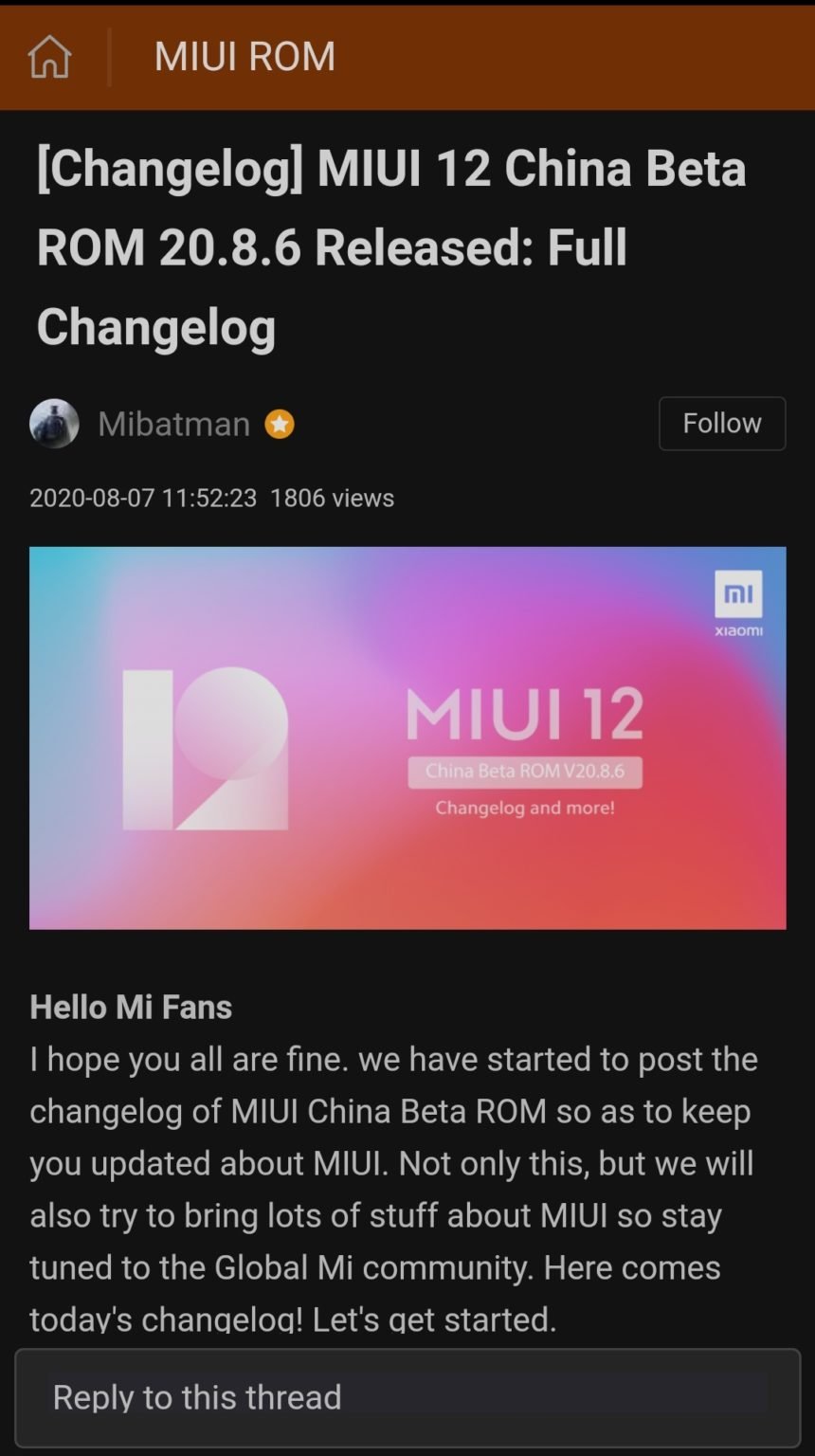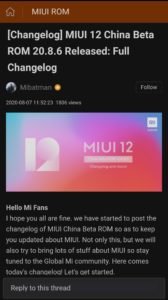 First thing first, if you own any of the three devices amongst these three, Mi 10, Mi 10 Pro or the Redmi Note 3, you might go through what we call, mixed emotions. Xiaomi is making its devices ready for Google's awaited Android 11 update, particularly these three. This means that the MIUI 12 updates that you might have been waiting for will require more wait. If we go by the post, then at least another weak. The stable MIUI 12 closed beta updates were released across the globe for the Mi 9T/Redmi K20 series and Mi 9 back in June.
Key points to note about the China Beta ROM 20.8.6
Reactions across the globe collected via different forums suggest Xiaomi's MIUI 12 is a hit and the brand has said goodbye to MIUI 11 in style. Speaking of changes, the China Beta ROM 20.8.6 has crucial listings in its changelog. For one it fixes the much-talked concerns over the split-screen feature. The system was noted to freeze after the split was applied. A second problem with the same feature was the absence of an exit button, after entering the split-screen mode, which will now be provided.
However, there is some news that will be greeted with raised eyebrows and a few frowns. The company has decided to stop the development of MIUI China Beta ROM for the following devices: Mi 8, Mi 8 UD, Mi 8 Transparent Edition, Mi 8SE, Mi 8 Lite, Mi MIX 2S, Mi Max 3 and Mi Mix 3.