The latest Minecraft Nether Update is by far the biggest and most interesting series of changes brought to the game. The entire line up of new features and the Nether overhaul is quite an overkill, in a positive sense. With Update 1.16.1 currently live world wide, Mojang has come out with yet another layer of features for the Nether Update. Today, we are uncovering the changes and additions in the 1.16.2 Pre Release patch notes.
Nether Specific Changes
With the theme of Minecraft 1.16 being the Nether, it was more than obvious to see some Nether related changes in this update cycle as well. They are as follows :
Piglins and Piglin Brutes will now protect mine cart chests as well. So if you happen to loot or break them in the line of sight of these creatures, it will upset them.
Soul speed enchanted boots will now work over soul sand even if it is covered with a layer of snow. This contraption is obviously not possible in the underworld dimension as snow melts. However, if you were to bring some soul sand to the overworld you can count on your soul speed boots to glide though it.
Striders found in the Nether are very fond of swimming in the lava. Post update 1.16.2, they will actively try to seek their way back inside.
Villager Changes
In the update 1.16.2, villagers will now lose their profession after going through a Nether Portal. This means that their job sight in the overworld will now provide usage to another unemployed villager. However, if you trade with a villager, it's profession will be locked and will remain unaffected even after a trip to the Nether.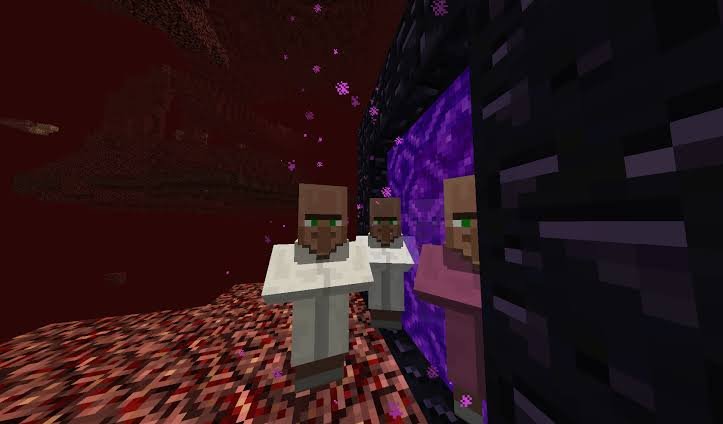 Endermen & Ender Pearl Changes
As mentioned in the patch notes, Endermen will now be unable to place blocks on bedrock. We are unsure of why this change was made but if we were to speculate, it most likely has something to do with the bedrock portal found in the End.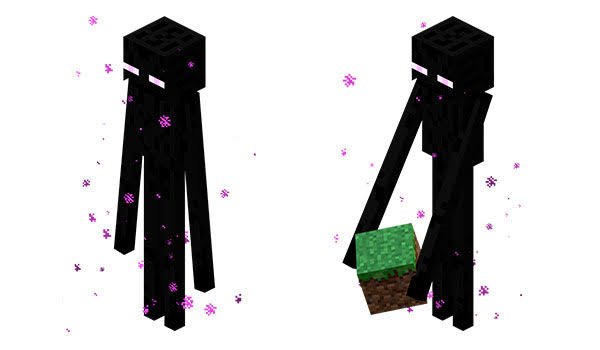 Coming to Ender Pearl and as a matter of fact any other projectile in the game like snowballs, potions etc will not pass through blocks without collision detection. In other words, said projectiles will pass through blocks like bushes and shrubs etc. However, they will get caught up in bubble streams.
Settings Menu Changes
The following changes have been implemented in Update 1.16.2 :
The chat delay option bas been relocated.
Added the option to set screen distortion changes. This, couples with FOV settings will now provide a more stable screen during actions such as running or going through the Nether Portal.
Other Changes
These are a few minor changes done as well. Though very small, they are still worth mentioning.
Banners now appear brighter in the creative menu.
Chains can now be placed in any axis regardless of your player positioning.
Therefore, with that the list of in game changes made in update 1.16.2 concludes. Click here to learn more about technical changes and bug fixes. The update 1.16.2 is still in pre release stage and will be launched in a couple of weeks. This patch will most likely be the last in the Nether Update cycle. Thus, we expect Mojang to start fresh on the 1.17 patch.