Have you ever wondered what life would be like in Minecraft if you were much smaller? What about a larger version of you, battling various monsters with ease? Worry not, this mod fabric mod named Minecraft Pehkui mod allows you to enlarge or reduce the size of any in-game entity, including yourself! Here's what you need to know: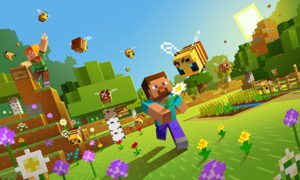 Minecraft
There aren't a lot of people that haven't heard of Minecraft ever in their lives. Minecraft is a popular simulation role-playing game with a huge world filled with a plethora of opportunities. The game follows our character through an open world where they can build structures, forge weapons and armor, fight monsters, own a farm, fish, interact with NPCs, you name it! The game is said to be the most important game of the 21st century and is often featured in several forms of media and pop culture.  We've written extensively about Minecraft here on Digistatement. To explore the latest updates regarding the game please visit the article below:
Minecraft Pehkui mod
Minecraft Pehkui mod, developed by Virtuoel is a fabric mod that allows players to alter the shapes of almost all in-game entities. This means you can change the shape of anything in-game, and revert it back to normal if it doesn't suit your tastes. Virtuoel has created several other mods for Minecraft, all of which are hosted on CurseForge. The most Notable mod by Virtuoel is the No fog mod, which removes all the in-game fog.
The mod can be downloaded here:
Deleting the mod will result in the in-game changes going back to their original form. However, reinstalling the mod will not restore the changes you made previously. The mod is a work in progress.
The mod can be found in action here: