Minecraft is a massive open-world sandbox video game. The game is rudimentary in terms of visuals but excels in its simplicity and accessibility. Also, it is a game that has the flexibility that allows players to play on their own terms and explore. The accessibility of the game makes it one of the best open-world games. Minecraft comes from the developer studio, Mojang Studios. It is the best-selling video game of all time. Consequently, the game is still as popular as ever in 2021. As such, it has over 140 million monthly active users as of 2021. Likewise, this article is a guide to help you understand some fixes and workarounds for Minecraft not working on Switch in 2022.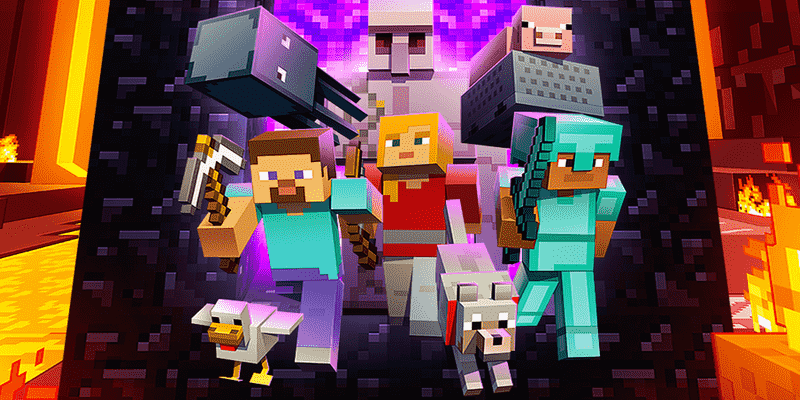 Minecraft is available on several platforms such as Microsoft Windows, Android, iOS, Nintendo Switch, Xbox One, PlayStation 4, and  many others. Minecraft is also one of the best open-world games on the Nintendo Switch.
Here Are Some Fixes And Workarounds For Minecraft Not Working On Switch:
The first workaround when facing an issue with Minecraft on the Nintendo Switch is to restart the game. Likewise, you can simply quit the game when the game is not working properly on Switch. Then, wait  a while and relaunch the game to see if it fixes the issue.

You can also turn off your Nintendo Switch when facing issues in Minecraft. Likewise, you can quit the game when the game is not working properly and turn off your Switch. Consequently, you can launch the game after restarting your Nintendo Switch to fix the inconsistencies 

Another workaround and fix you can do for the Minecraft not working issue on the Nintendo Switch is to delete the save data. In order to do this: You can go to "System Settings" >> Then, select "Data Management" >> Now go into the "Delete Save Data" option And select Minecraft >> Here, you can choose the account that's not working and delete that account's saved data. However, it is important to note that this process deletes all your worlds.

Finally, you can always download any system updates available for your Nintendo Switch and also download updates for the game. This is the best way to always ensure the most stability with Minecraft on Nintendo Switch.