Minecraft has a huge open world and uncharted lands where players are bound to find secrets, resources, or a rare item lying around. The most played block simulation game has always managed to engross players with its amazing community, great SMP's, building their dream worlds, and having fun with friends. If you joined a server, or are gathering resources, and explored unknown locations, there's often a good chance for a buried treasure to be discovered there. If you're interested in getting those treasures and want to know how to find them, continue reading the article to know more about the game and how to find buried treasure.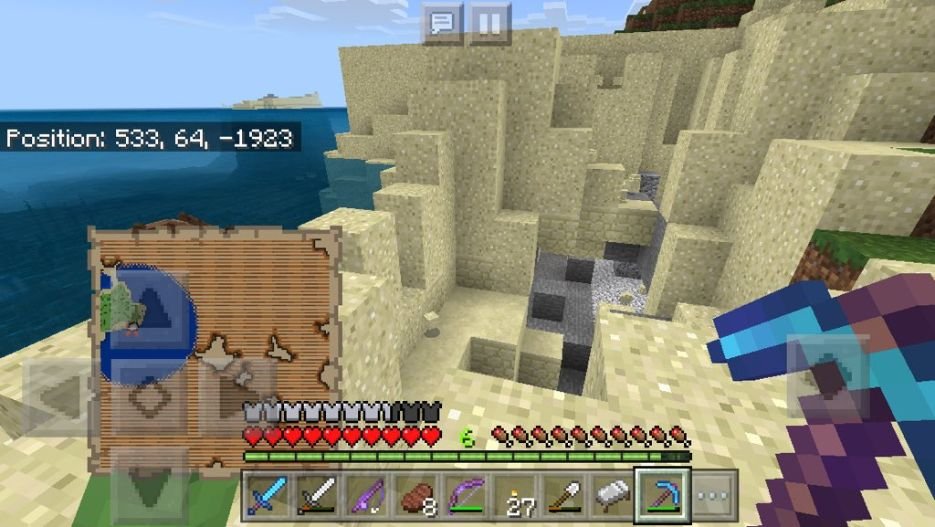 Treasure in Minecraft
The inner explorer in us never ceases to miss the chance of finding rare stuff, especially in Minecraft that consists of map chests, supply chests, and treasure chests that not only have regular items, but often have rare seeds, items, or map that contains the location of rare loot. However, the probability of a treasure chest fetching a rare item, or seed depends entirely on the player's luck. If you manage to get your hands on a rare treasure, you can often sell it for a good price or auction them to get the maximum value out of your rare item and have fun doing so.
How to Find Buried Treasure in Minecraft?
Finding treasures can be very easy if you know where to look and in this article, we'll guide you on how you can do that. The first step to locating buried treasure is to find its map which can be a little difficult. We'll recommend you to get the potion that grants night vision as it'll let you see things much better, especially in the ocean. If you've explored any runes or monuments underwater, you'll have better chances of finding the treasure map there. Enter the runes and you'll find a chest that contains a treasure map.
Once you've acquired a treasure map, it's time to look for shipwrecks. Once you've entered it, you'll spot a chest, open it and see if there is a map in it. Keep searching the shipwrecks that you come across and you'll find a treasure map. Look into the map and you'll see a giant "X" marked on it. All you need to do now is head to the location that's marked as "X". If the location is on an island or a land, dig underneath it until you see a treasure box. Once you've found the treasure box, open it and you'll see the unique items. Depending on your luck, the contents of the treasure may vary so keep finding them and collect every unique item.
We hope that you enjoyed reading this article, stay tuned for more updates at Digistatement.