Minecraft is one of the most played games ever. The amount of popularity this game has is astonishing. As they say, with great power comes a great amount of people trying to make cheats for the game. One of these is a hacked client called Sigma. In this article, we will learn How To Download & Install Sigma Client. Let's dive right in: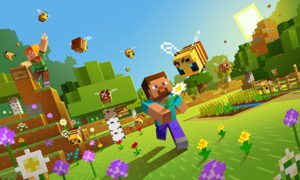 Minecraft
Adventure has never been this easy. You can wake up in a cozy bed, put on your suit of armor, and head on out in the world to slay monsters. Adventure, however, can be subjective. Want to live a peaceful life and farm? Minecraft has you covered. Feel like fishing in a giant river without interruptions? Minecraft can do it for you. The possibilities are endless.
Minecraft is a sandbox construction video game that is available across a myriad of platforms. You can basically play Minecraft anywhere. The game supports a huge level of customization and is pretty much a creator's and adventurer's playground. Want to build buildings instead of slaying creepers? The creative mode has you covered. There's something for everyone.
How To Download & Install Sigma Client
As I mentioned above, Sigma is a Minecraft client. What this means that the client provides you with more features on top of the ones Minecraft provides itself. The client is quite famous in the Minecraft hacked client community and is currently running on the 5.0 version. If you want to get your hands on the client, here's how:
Head over to the official site for the Sigma Client

You can find it here: SIGMA

Once you are on the website, scroll down till you come across the download link
Click on the link and begin your download.
Once downloaded, locate the .exe file on your Downloads folder
Extract the files inside.
On your Window Search Bar, search for %appdata%
In the folder, navigate to the Minecraft folder

Inside the Minecraft folder, navigate to the versions folder.

Move the extracted files here.
Open your Minecraft application, and click on Installations.
Create a new Installation

Name it whatever you would like to
In the Version drop-down list, select the "release Sigma5" option.

Play the game using the new Sigma client