In Minecraft's context, FOV is the extent or amount of the game world that can be observed on the screen without camera adjustments. Mojang Studios and Markus 'Notch' Persson had player overview in mind while developing the game. This is evident in the original FOV options and the successive ones from upgrades. Let's say you are playing with friends and they keep pointing out things you can't see, it could be they have better FOV than you do. FOV is short for Field of View. It defines the distance and angles from which a player sees characters and objects in gameplay. From this definition, it might sound tempting to increase your FOV to the highest point right away. We definitely do not recommend this. Why? Here we go.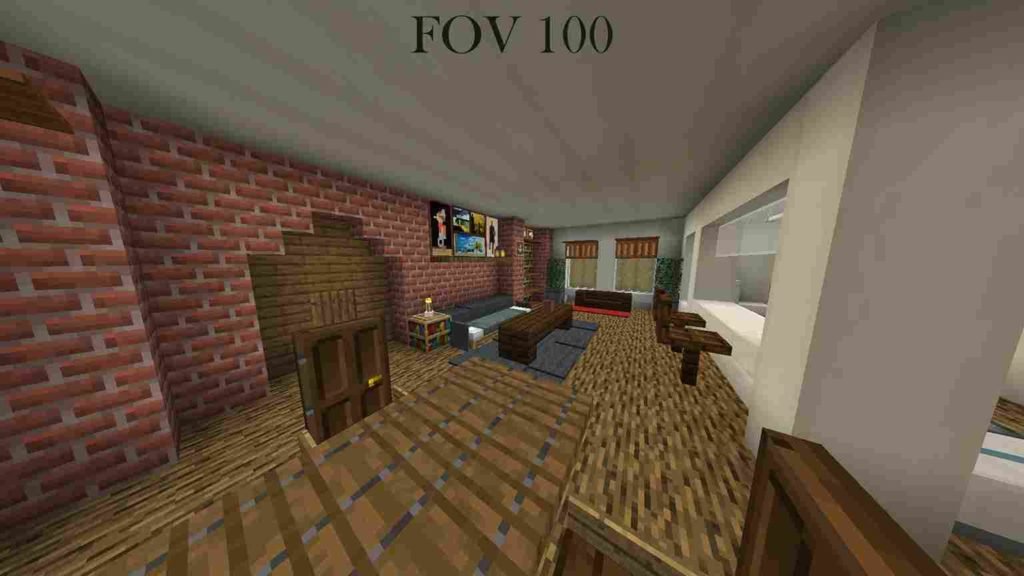 In Minecraft, the field of view affects vertical vision so the player's screen compacts itself in order to expand the surrounding areas. The catch is that the higher your FOV goes, the bigger the pressure exerted on your console or PC. This may result in buffers and even crashes. You need to understand your console or PC to know the level of pressure it can handle and not negatively affect FPS. That being said, let's get to know how Minecraft change FOV is done.
Minecraft Change FOV
The processes in changing FOV are not rigid, as there are FOV change settings for Minecraft PC, Minecraft PE, and customized FOVs.
Minecraft FOV Change for PE
To change FOV for Minecraft PE all you have to do is:
Launch Minecraft
Go to settings
Enter Video settings
Go to the FOV slider under video settings
Increase or decrease the FOV value.
Go back to the game screen and save the changes.
Minecraft FOV Change for PC
Minecraft for PC is basically the Windows version of the game. Here is how to change FOV in windows:
Launch the game
Go to the game menu and select Options
Choose preferred FOV on the options window with your cursor
Click on Done to save the changes
Customized FOV Change
This is a modified FOV that allows players to customize settings in the configuration file. It is for end-users only and not recognized by the servers though it works. The settings allow configurations for actions like flying, aiming, running, etc. It can be downloaded from mod sites and work following the processes described by the mods.
The default FOV for Minecraft is 70. This is perfect for single-player games and should be changed with caution, keeping in mind that a carefree increase can exert too much processing pressure on your PC or console.
Do share this with your friends and experiment with how many reasonable changes you can make to your Minecraft FOV. Visit Digistatement for guides like these.