Minecraft Dungeons offers a plethora of character skill builds to the players. These builds determine how the game is played and there is a certain depth to this mechanic. Although these are not the only option available to the players, these builds are more or less the core ones you'll be focusing on :
Melee
Ranged
Speed
Soul &
Artifact specific
Making a build revolves around the idea of equipping strong set of items in order to be more powerful. As the game begins, your character is like wet clay which can be moulded in any way you want. This implies that you are open to try any kind of the builds as the game progresses.
Since the game offers a wide variety of builds, it becomes a difficult task to choose the strongest ones. To save you the headache, we hereby present our choices for viable strong builds.
The Soul Reaper
Soul builds are some of the most interesting builds the game offers. It's core feature is to slay enemies and fetch their souls. These gathered souls can then be used to charge up your artifact to annihilate your enemies with an AOE attack or heal your friends.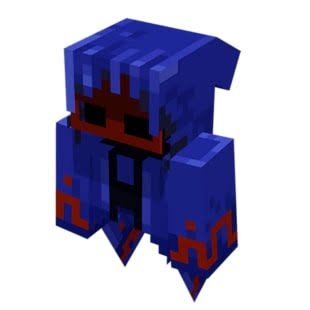 The key item to this build is the Soul Robe. It is an armour which increases your soul gathering rate by 100%. In simpler words, it doubles the rate at which you gather souls from your enemies. Additionally, this armour has some extra hit points to it which increases your health. Equipping this piece of armour will provide you with a 50% artifact buff.
Another important piece of the soul build puzzle is the Soul Knife. It also increases your your soul gathering and has a very cool attack. Players should also equip the artifact called the Harvester as it deals massive damage upon being charged with souls.
For healing purposes, use the Soul Healer artifact which gives HP in return for soul.  See the build in action here :
Harp Crossbow Build
The arrow volley firing Harp Crossbow is an insane choice for a weapon. For every arrow you fire it launches a barrage of arrows onto your enemies. To further increase the damage, enchant your Harp Crossbow with Fuse Shot Enchantment. This deals 100% more damage to by standing mobs.
Upgrade the bow to get a bomb at every 5th shot you take. Since the Harp Crossbow already fires more than 5 arrows at a time, you're sure to get s bomb everytime.
Equipping the standard Hunter's armour should work fine because of its increased health, arrows per bundle  and ranged damage. If you have the Archer's armour you can get a bonus 15% movespeed aura boost. As for enchantments, look for the Cool Down to fire arrows in quick succession.
Some great artifact choice for this build would be Fireworks Arrow, which explodes upon enemy contact.
See the build in action here :
https://youtu.be/ZU_XXIc3Bdw
That covers our first look of builds in Minecraft Dungeons. Both of these cover the early game build hence we would be adding more to this list.