We got to know about the Warden first in the Wild update in Minecraft as the new mob is very dangerous and enormous. The 1.18 update of Minecraft introduced plenty of new biomes, mobs, seeds, and lastly deep dark cave that houses a few secrets of its own. If you've always wanted to explore the deep dark cave with your friends and immerse in the unpredictability, you can do so easily by installing an experimental snapshot that'll let you access deep dark caves and the Warden, a 1.19 miniboss. Continue reading the article to know more about the game and how to install deep dark.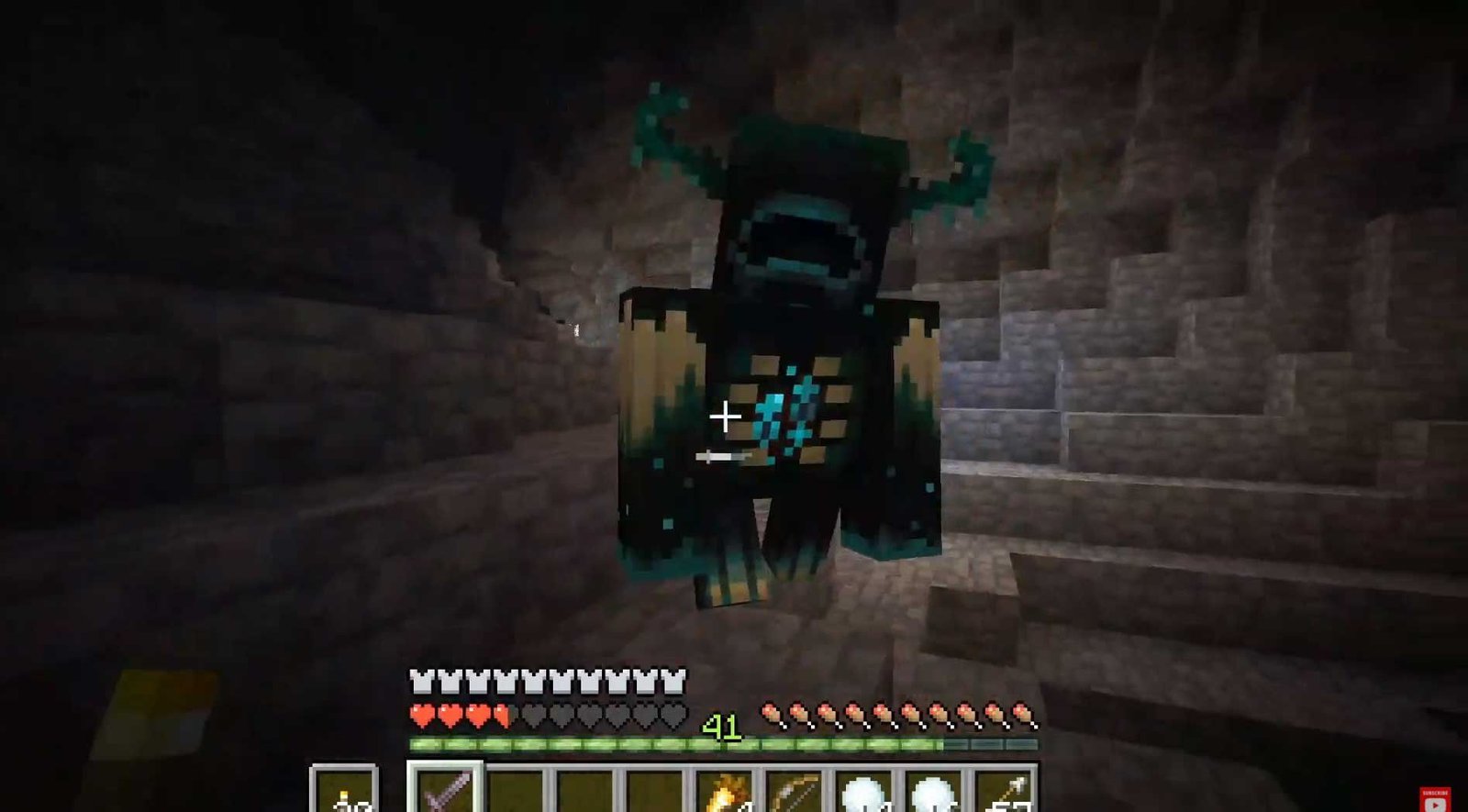 Requirements of Deep Dark features in Minecraft.
To install Deep Dark cave features, players must own the Minecraft java edition as this is not accessible in other versions of the game and is available on Linux, Windows, and Mac. If you've got the game, then let's get started on how you can install deep dark experimental snapshots.
How to install experimental snapshot in Minecraft deep dark.
After quite some time, we finally got an experimental snapshot for the Deep Dark where we can explore the area and avoid warden, which is probably the most horrifying mob ever in Minecraft. With that being said, let's dive into the details of how you can install an experimental snapshot. You can download the file from here, and after that go to the Downloads folder and extract it by right-clicking on it and selecting "Extract All" if you're using Windows 8.1, 10, or 11.
Once the extraction is completed, copy the folder inside the extracted file and click on the address bar, type %appdata%\.minecraft, press enter and it'll take you to the Minecraft folder.
Search for the versions folder inside it and open it, and paste the copied folder here. After that, run the Minecraft launcher and select the Installations tab and click on the New installation option.
Fill in the details and select the 1.19 deep dark experimental snapshot as the version. Now, select the directory you want to install or you can keep it default.
Select a different icon at the top so you can differentiate between other builds and click on the "Create" button.
Well, you'll find the experimental snapshot at the bottom of the list. So, scroll down until you can see it and then click on "Play". Tick the checkbox and again click on the green Play button. Now the experimental version will load and you can create a brand new world and play it. Head to the nearest ancient city underground by teleporting there and you can explore it and spot skulks and if you're lucky, you'll meet the Warden which will feel like a nightmare.
We hope that you enjoyed reading this article, stay tuned for more updates at Digistatement.